Features & Benefits
All NM modalities in one system
Dedicated for NM department
SPECT/CT and PET/CT investigation using one common diagnostic CT modality
No switching time
Ideal for small clinics or hospitals with one multimodality imaging room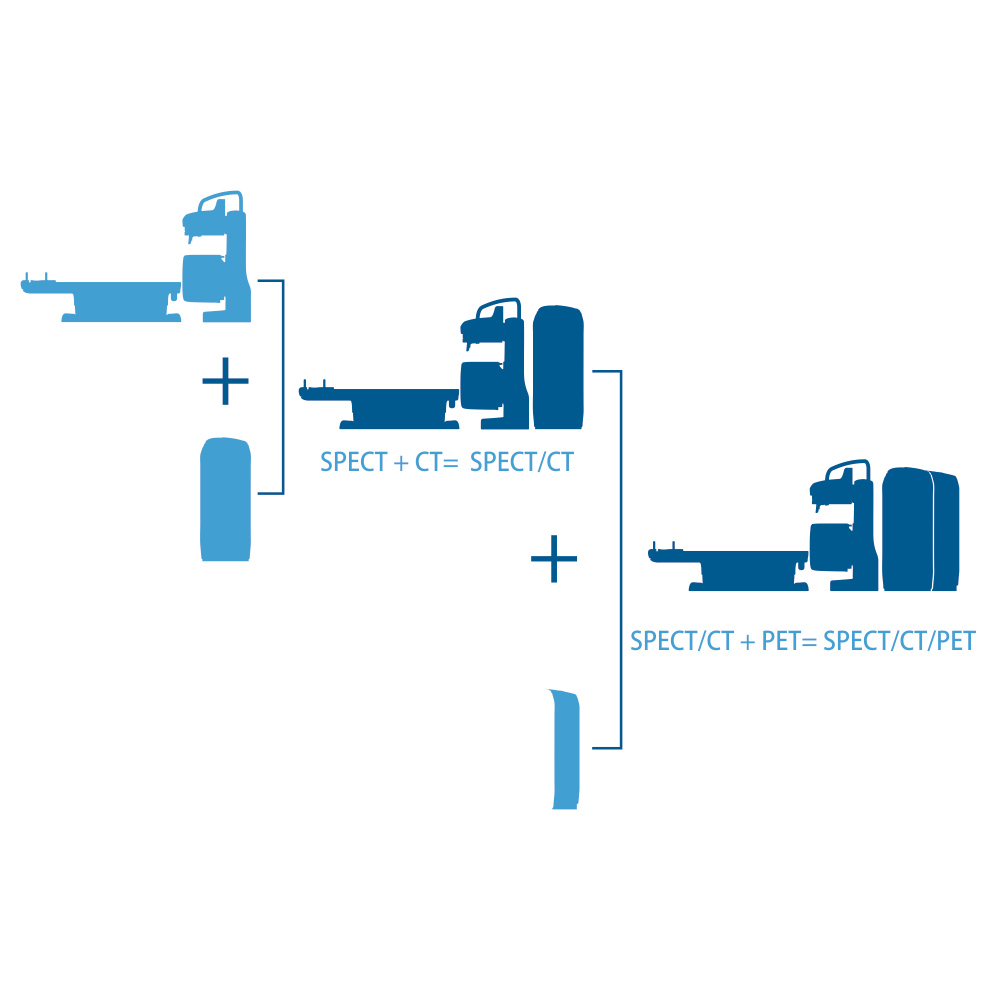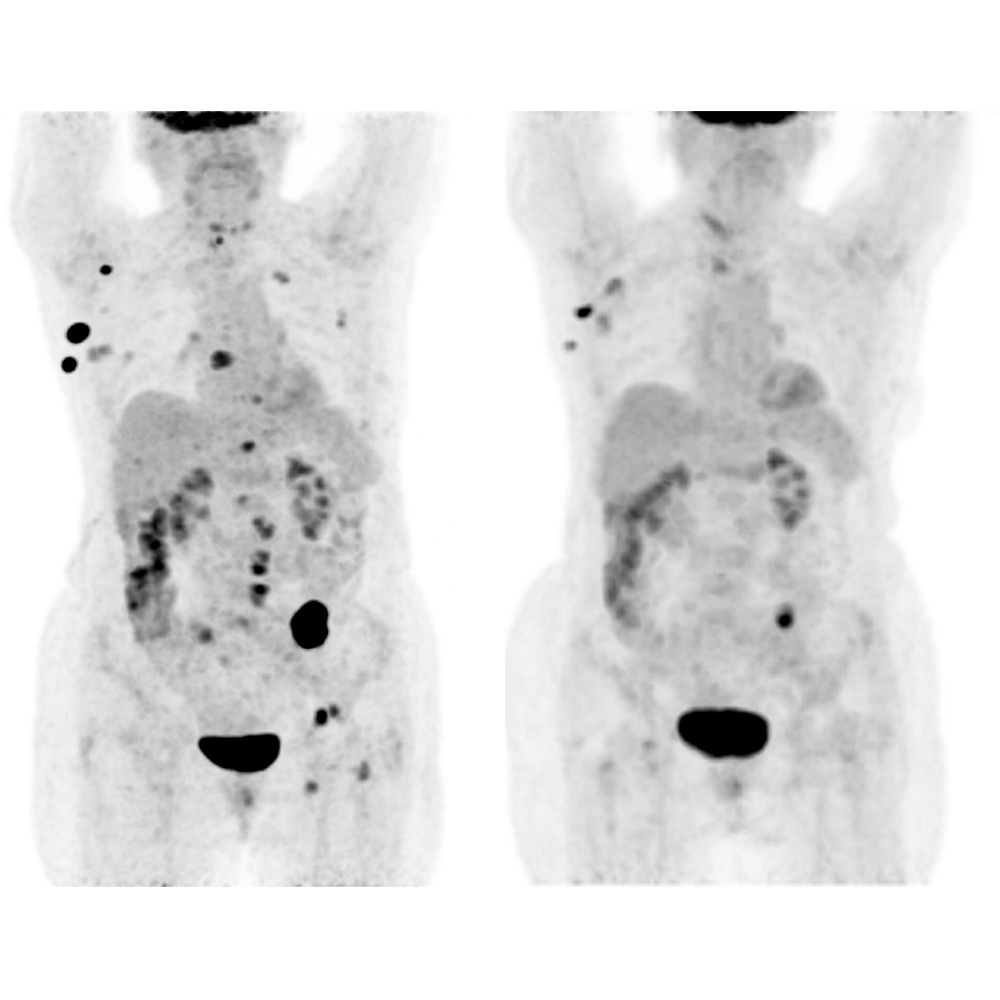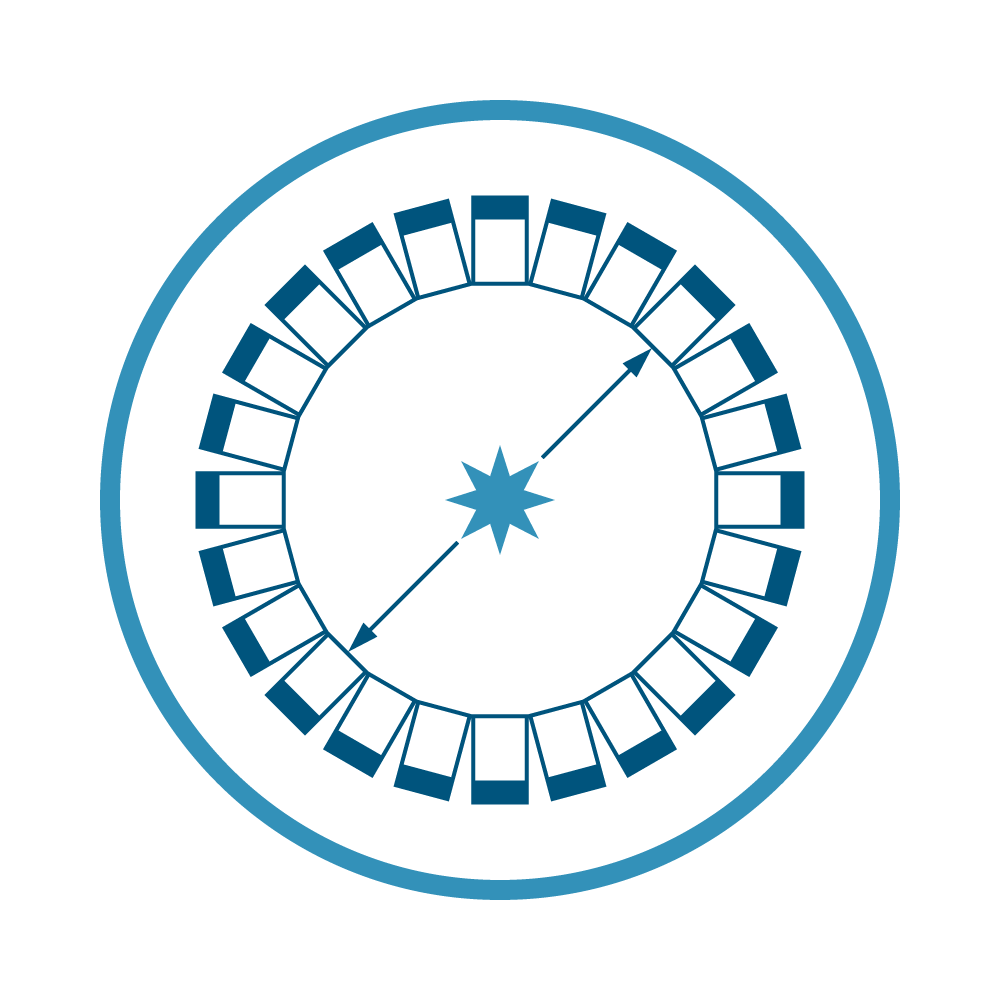 PET subsystem with Time of Flight PMTs
LYSO crystal based PET to extend to possibilities of your hybrid NM system
For all standard Oncology application
Unique solution integrated to your SPECT-CT imaging system
Multimodality Processing Software
Our InterView™ FUSION software is a complete processing and evaluation tool for all emerging modalities.
Dual / triple / or even quad fusion display of multimodality studies (SPECT-CT-PET-MRI)
Automatic or manual registration of images
Extended measurement functionality
Special ROI/VOI functions
Predefined viewers of volume, tiled or unified viewer, VR, MIP, MPR, TAC and further possibilities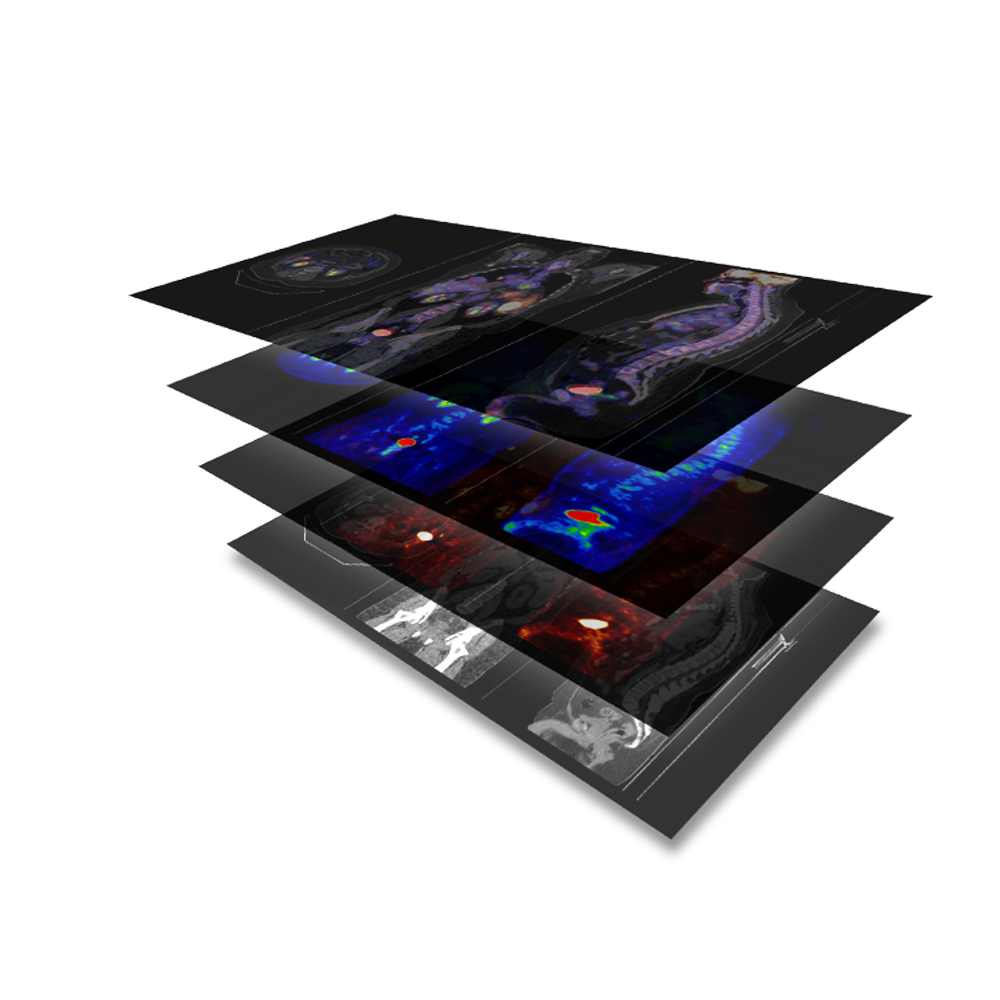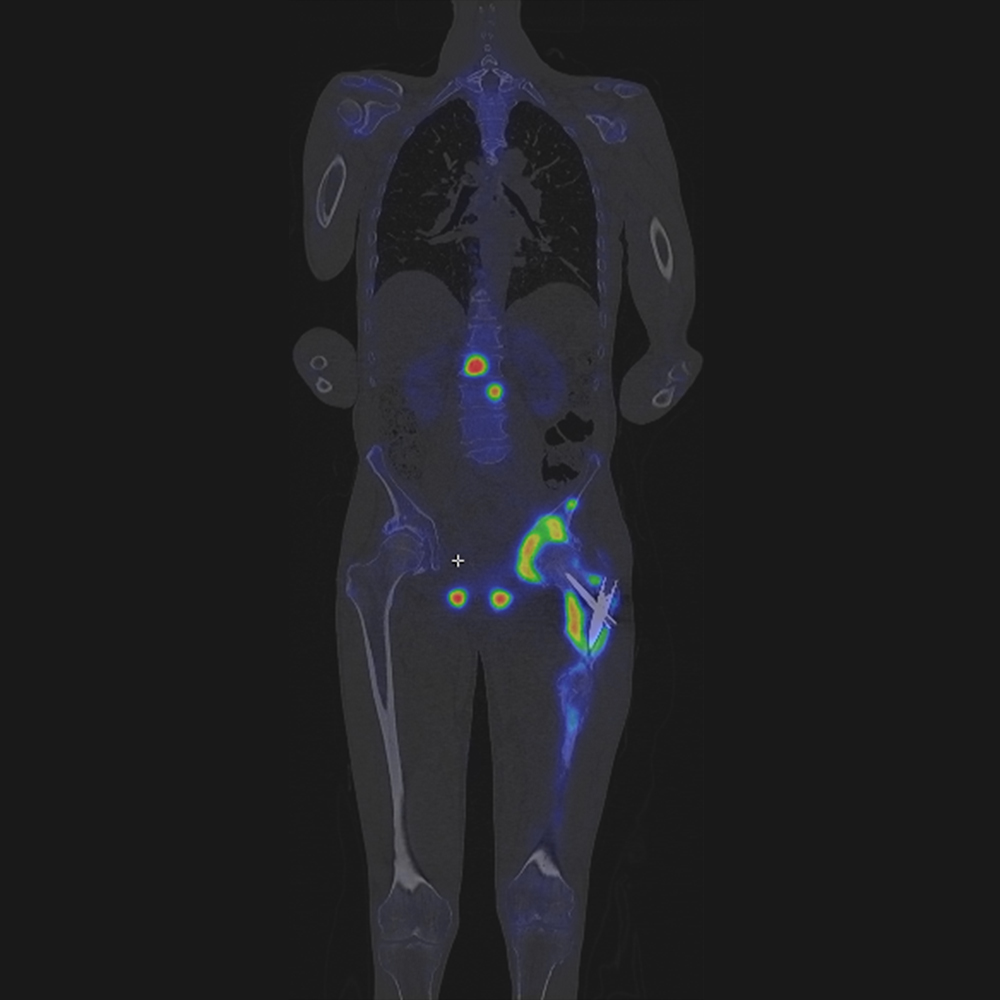 Low dose CT subsystem with submillimeter resolution
AnyScan® platform is equipped with 16-slice diagnostic CT which is a perfect match for multimodality NM utilization.
High resolution image quality with submillimeter resolution
0.5 sec scan speed
5-level dose modulation for best compromise between patient dose and image quality
Lowest possible dose imposed to patient complying with ALARA standard
Metal Artefact Reduction
List Mode Acquisition
At research sites, it is frequently required to further optimize scans with different acquisition settings. With the help of List Mode, most SPECT scanning parameters can be altered even after an acquisition was finished.
Applications
PET/CT Follow-up
Follow-up study of a 79 years old patient suffering from breast cancer with metastatic axillar, mediastino-hilar lymph nodes and multiplex bone metastases.
PET/CT acquisitions were performed with Mediso AnyScan® PET/CT system after administration of apr. 200-220 MBq 18F-FDG (3.5 MBq/kg (bw)) and adequate rest time (55-60 min).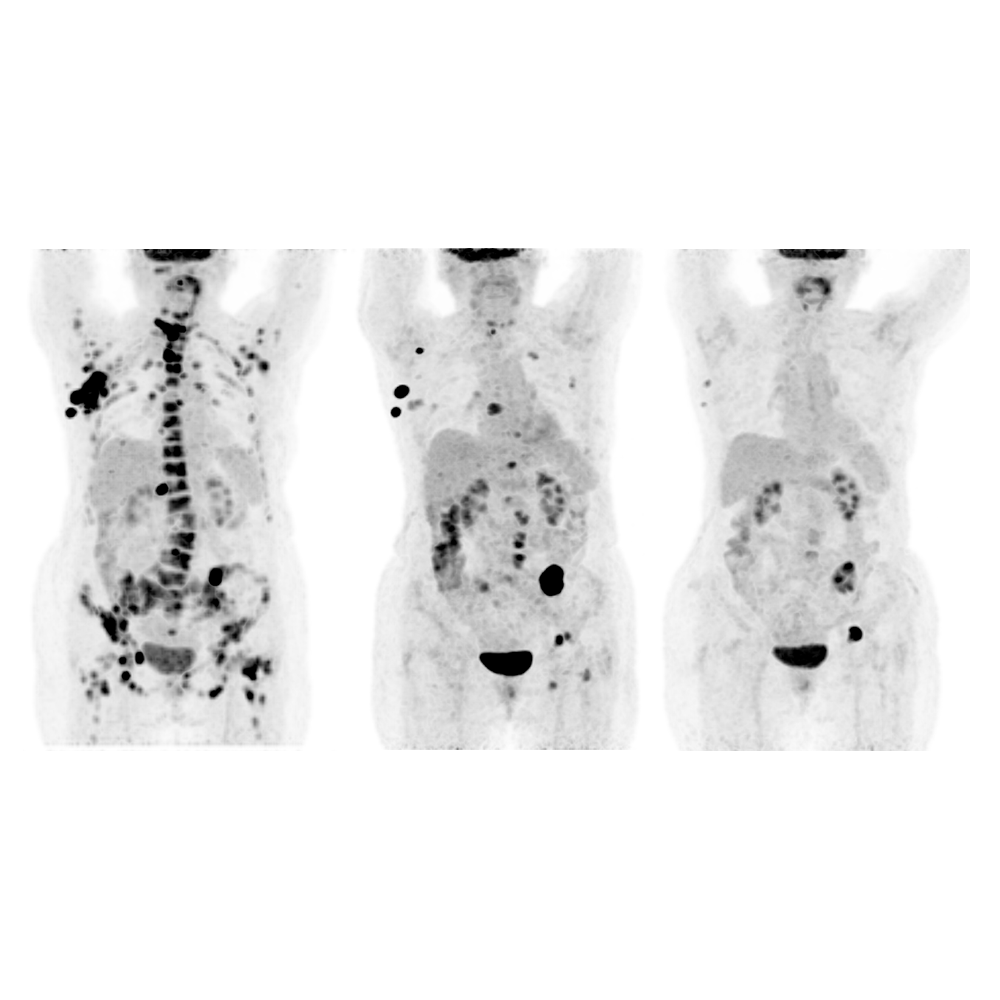 Brain PET: Brain perfusion SPECT+PET
99mTc-HMPAO SPECT/CT and 18F-FDG PET/CT brain study of a 56-year-old patient with bilateral frontal hypoperfusion and hypometabolism.
SPECT:
Collimator: LEHR
Radiotracer: 99mTc-HMPAO
Applied dose: 720 MBq (19.45mCi)
Acquisition: 120 view x 30 sec (30 min/SPECT)
collimator: Multi-PinHole
PET:
Radiotracer: 18F-FDG
Applied dose: 381 MBq (10.3mCi)
Acq.: Single FOV Brain PET (10 min)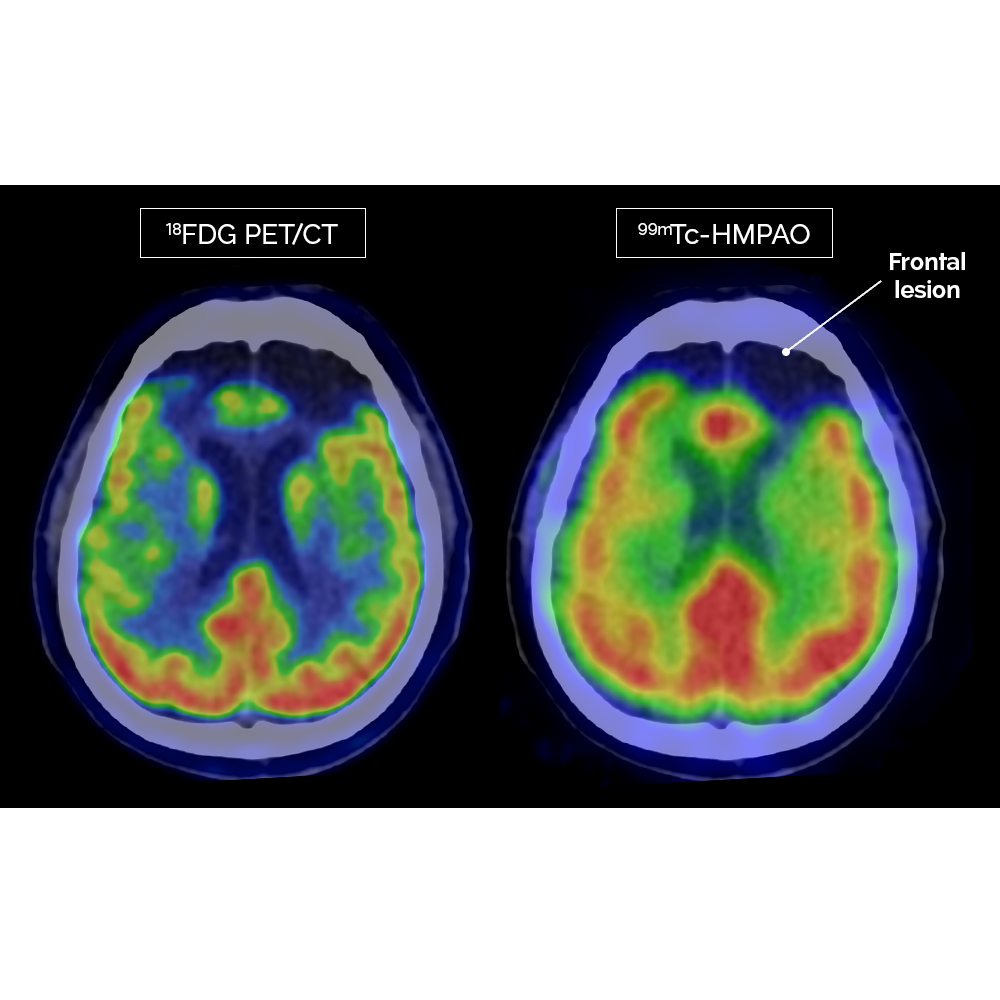 Diagnostic CT
Volume rendered image of the fused SPECT/CT, examination of a 60 year old patient with multiple bone metastases. 
CT Image details
kV: 120
Max. mA: 220
Pitch: 1.5
Rotation: 0.667 sec
Dose reduction: noise based 3D tube current modulation
SPECT+PET combined workflow with Oncology indication
Breast cancer patient. In 2017 a metastatic lesion in her spine was detected. Two years later in 2019, 18F-FDG PET/CT identified same metastatic lesions on spine with additional liver metastasis. 
Bonescan details:
600MBq MDP
13cm/min table speed
120 projection 1 FOV
PET: 248MBq 18F-FDG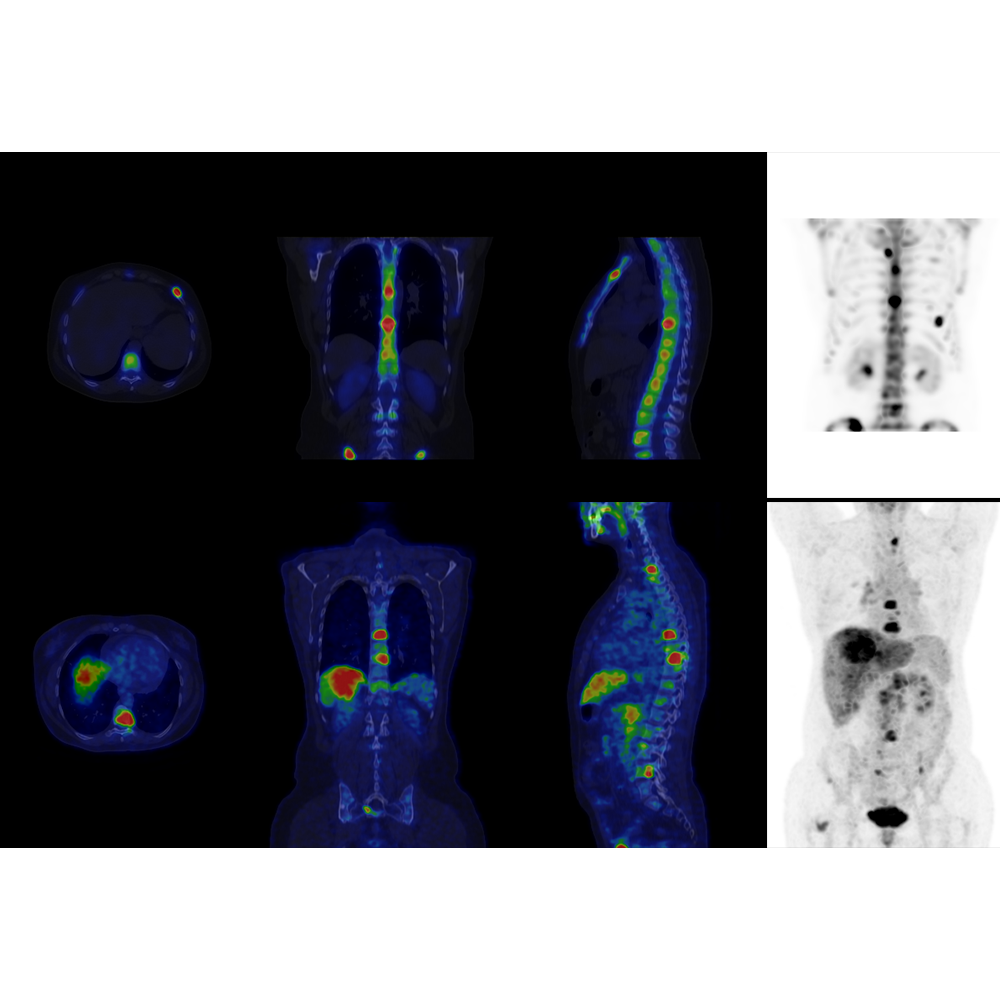 Images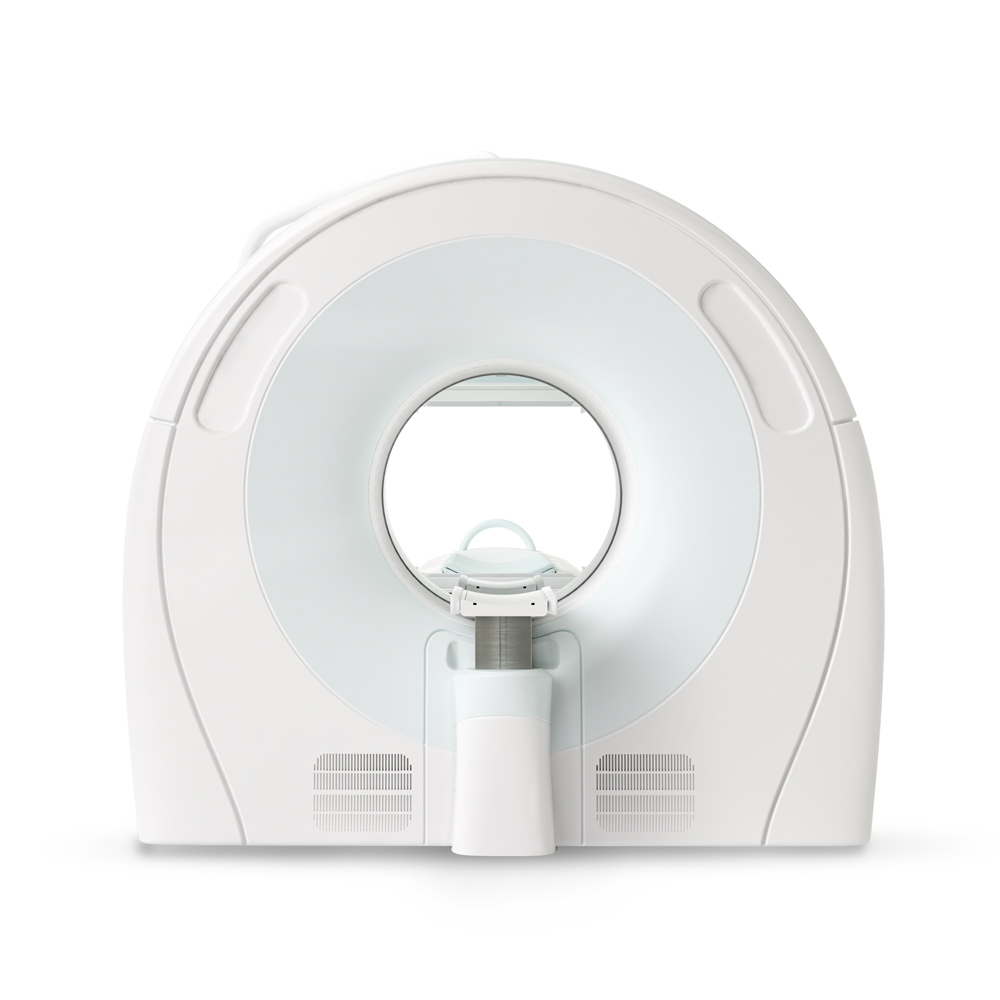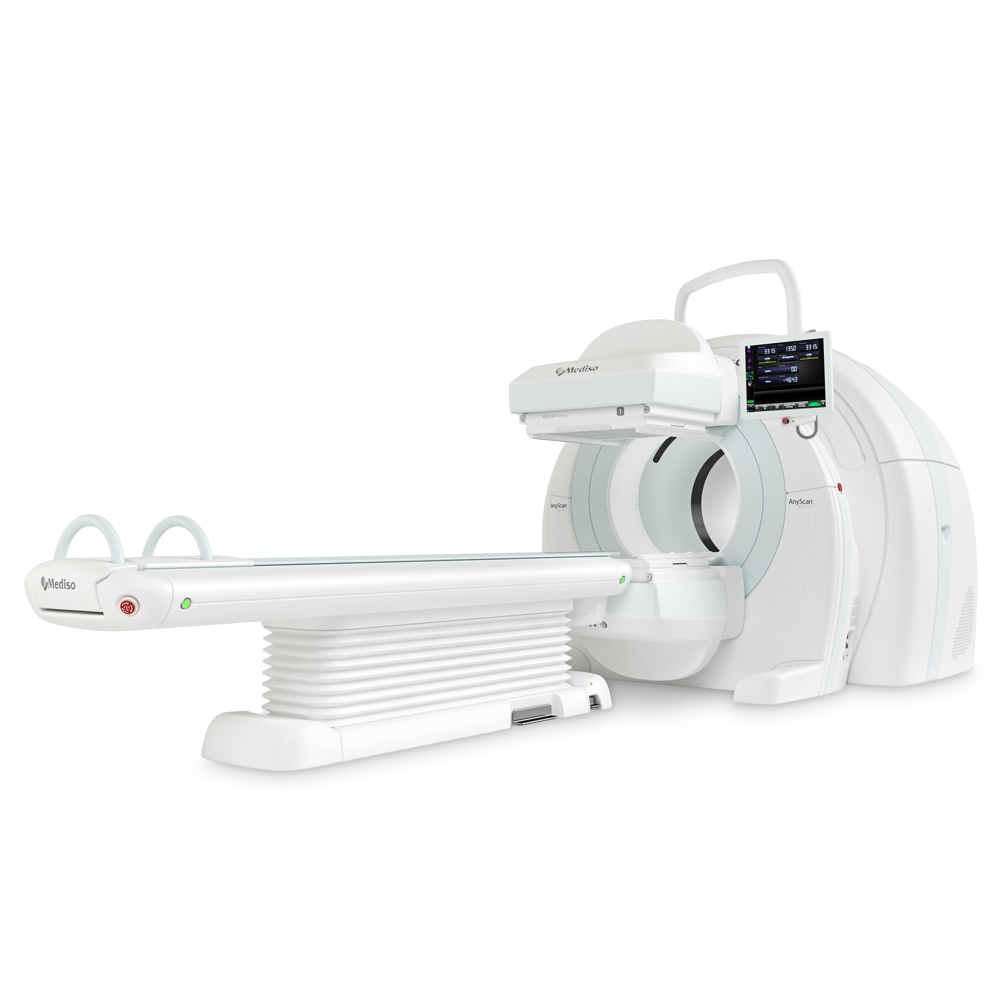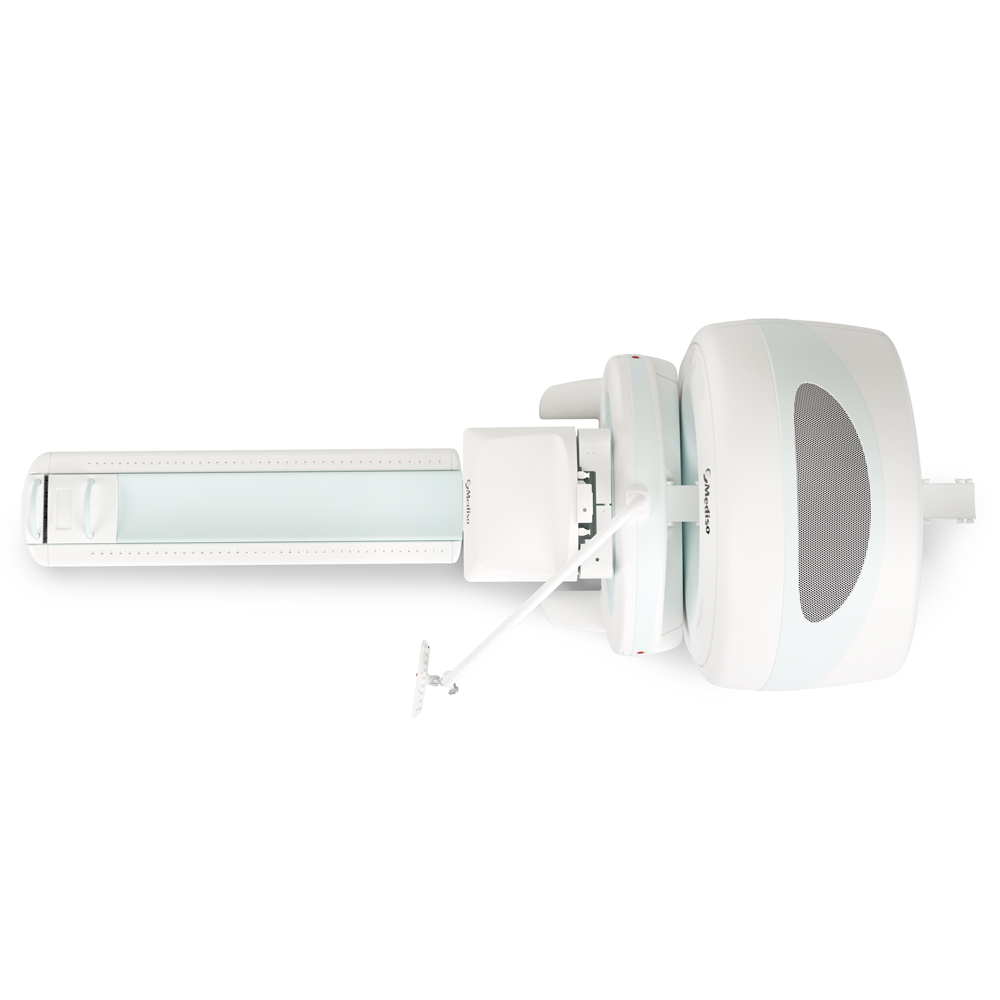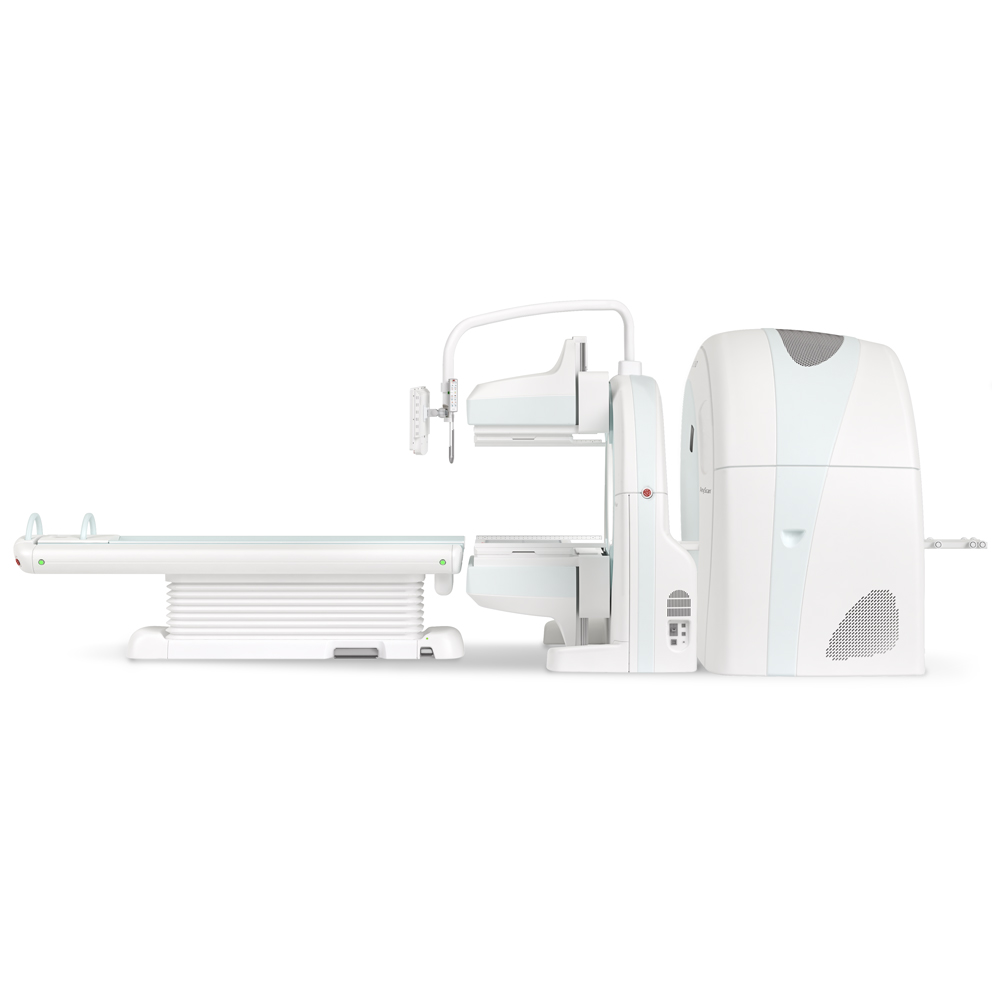 Specification
Detector Crystal
NaI(Tl) standard 9.5 mm
Bore Size
75 cm
Count rate
up to 500 kcps
Scan range
up to 245 cm (with extension)
FOV
545 x 401 mm
Energy range
35 - 640 keV
Collimators
Parallel hole from low- to high energy, Pinhole type
Number of physical slices
16
Diagnostic CT
Yes
Resolution
Submillimeter: 0.625 mm
Rotation speed
0.5 - 2 sec
Bore size
70 cm
Tube current
10 - 440 mA
Anode heat capacity
7.5 MHU
Crystal
LYSO
Gantry aperture
70 cm
Number of detectors
24
Crystal size
3.9 x 3.9 x 20 mm
Axial FOV
15.2 cm
Transaxial FOV
67 cm
General acquisition, device control
Nucline™ with all protocol sets
General processing
InterView™ XP
Evaluation software
InterView™ FUSION
3rd Party Cardiac software packages
INVIA's 4DM for SPECT, Emory Cardiac Toolbox, or Cedars Sinai modules
How can we help you?
Don't hesitate to contact us for technical information or to find out more about our products and services.
Get in touch