Features & Benefits
The favorite thyroid system of all users
Very nice-looking – with very easy detector positioning
Exams of patients in sitting and lying position with the same collimator
Designated collimators with chin mold
Easy change of collimators, with collimator storage carts available
Simple image reporting with InterView™ XP
Automatic uptake calculation
Easy calculation of residual syringe activity and paravasate
Unprecedented "gold standard" image quality
Outstanding uptime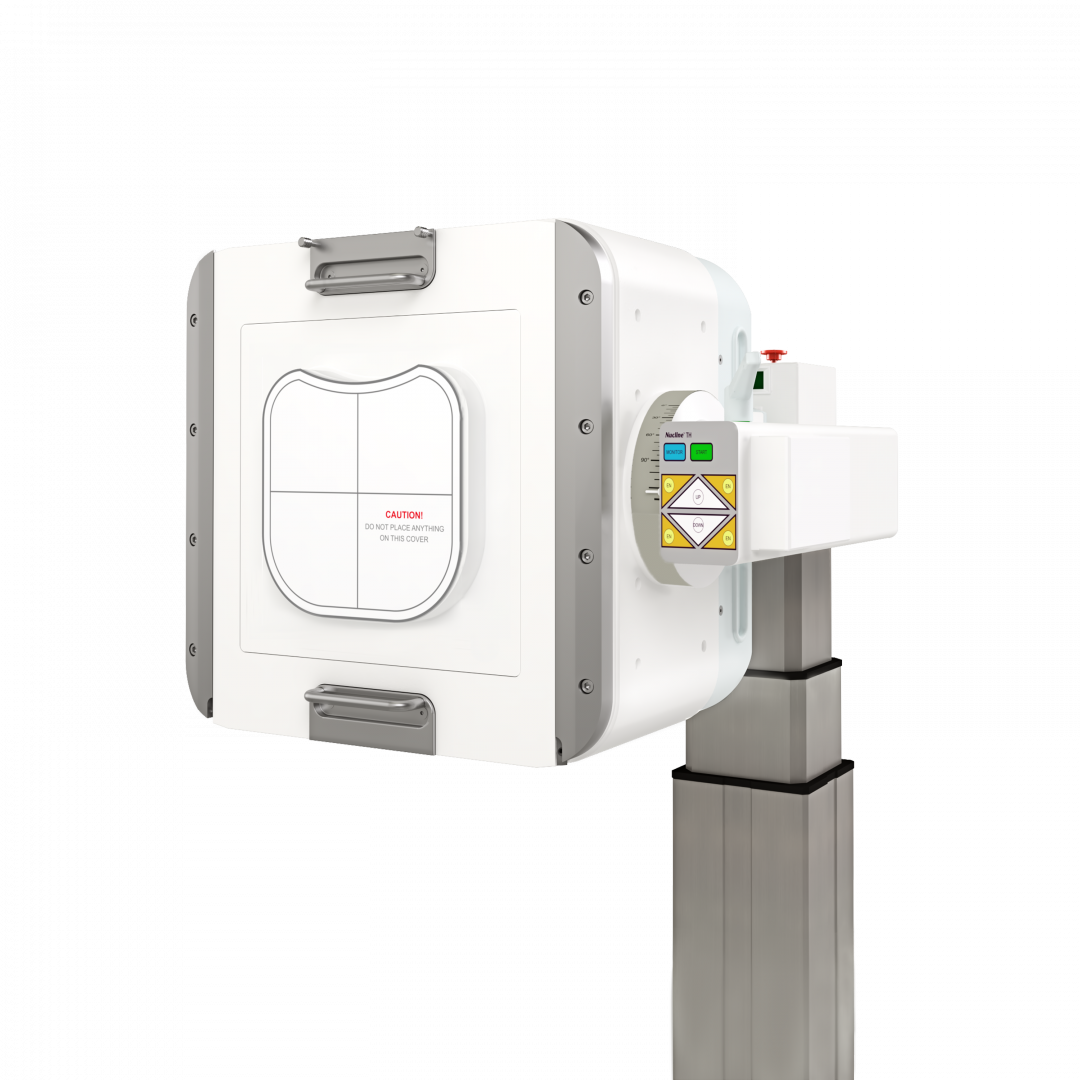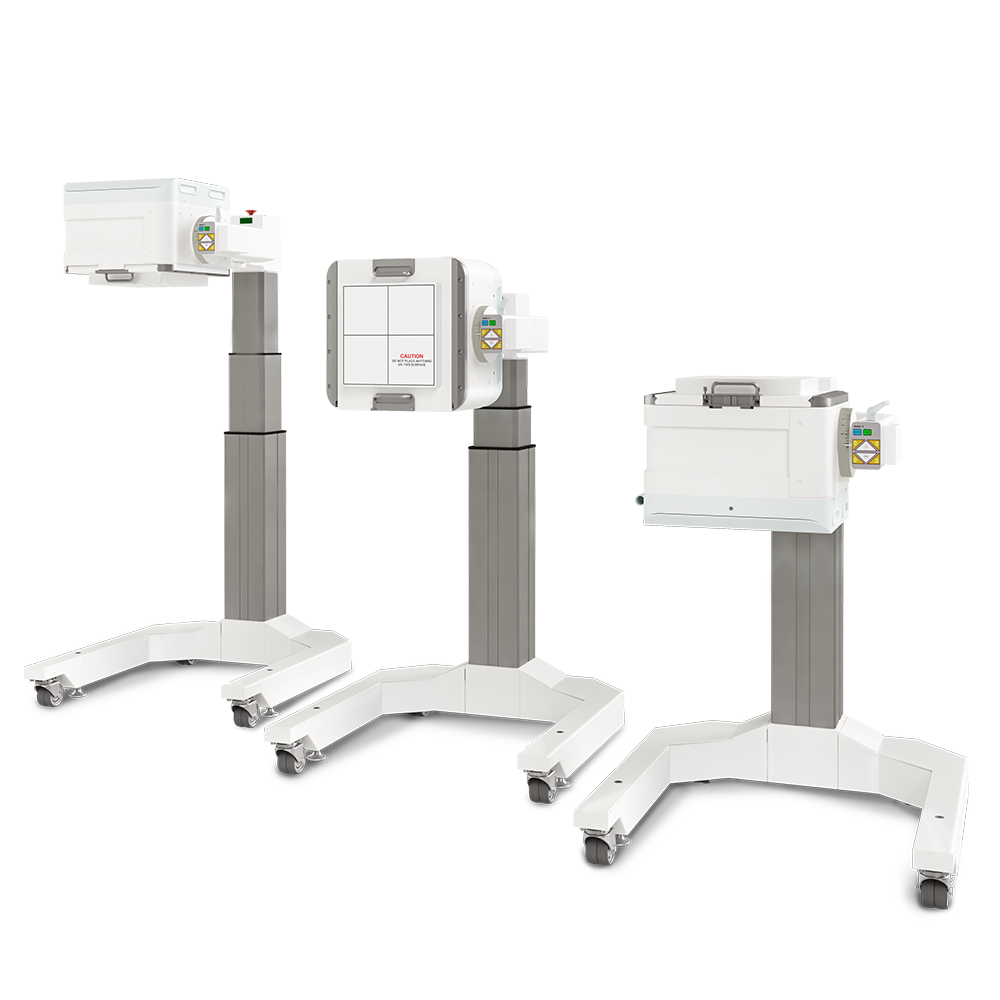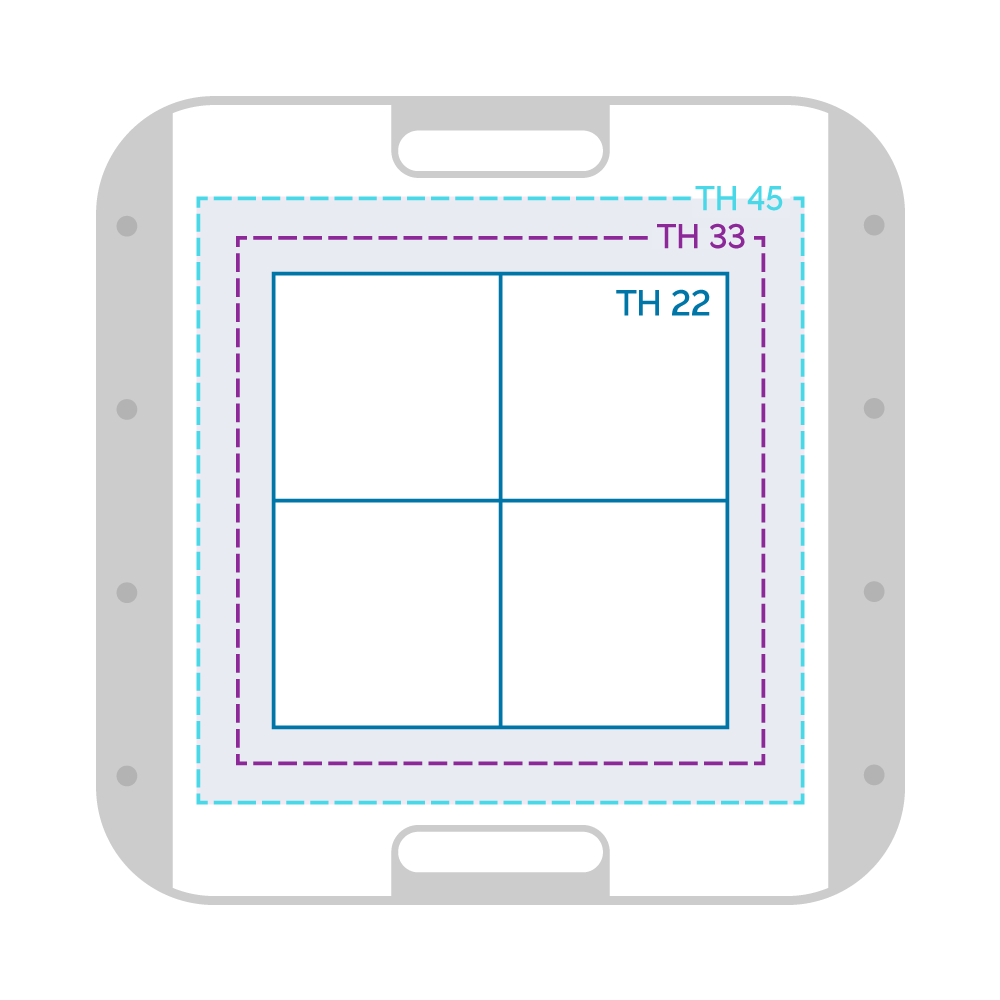 Wide selection of system size, sensitivity and resolution
Selection of system for FOV:
TH-22: 25.5 cm square diameter
TH-33: 30.4 cm square diameter
TH-45: 35.0 cm square diameter
Selection of crystal thickness for all cameras:
¼" (6.5 mm): 99mTc
3/8" (9.5 mm): Mixed
½" (12.5 mm): 131I
Wide selection of collimators and easy collimator exchange
Special LETH and HETH collimators with chin mold for 99mTc and 131I for save patient positioning
LEGP, LEHR and HEGP for general applications
Pinhole collimator for precise detection of cold nodules
Collimator exchange in 1-2-3 and 3-2-1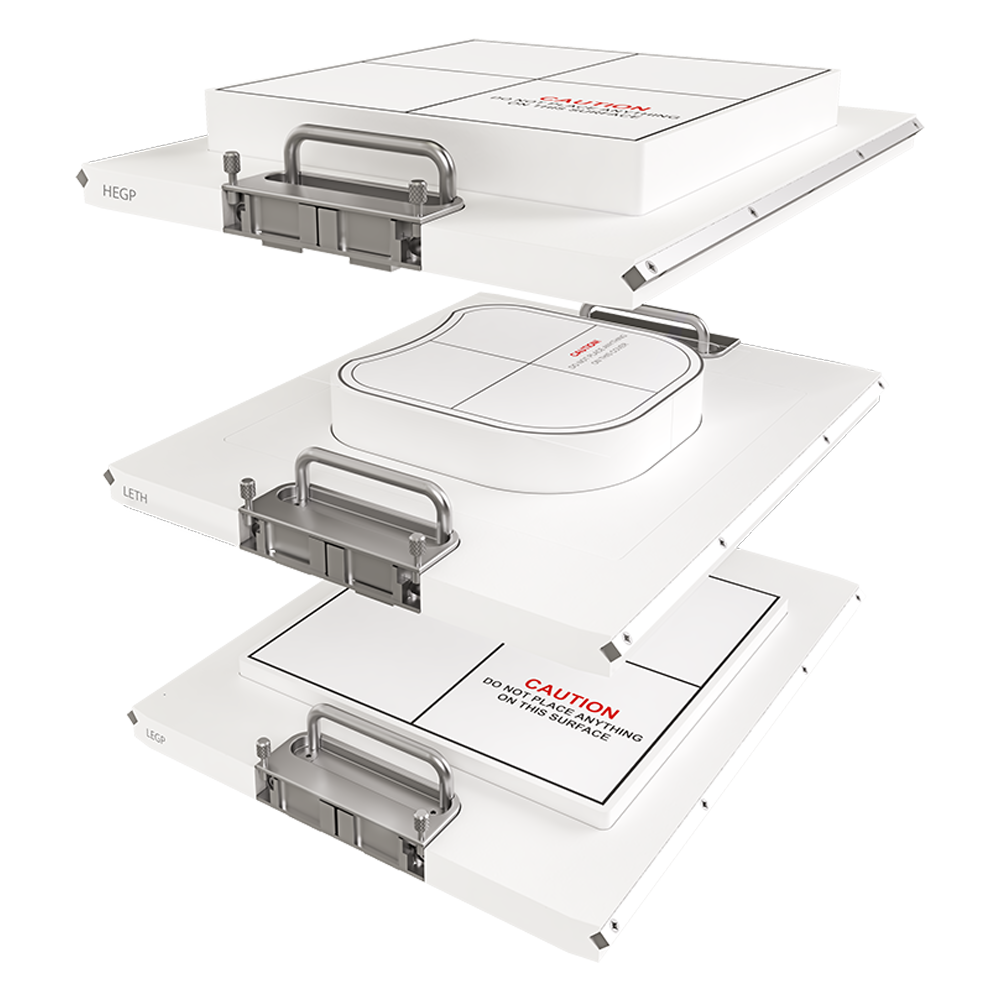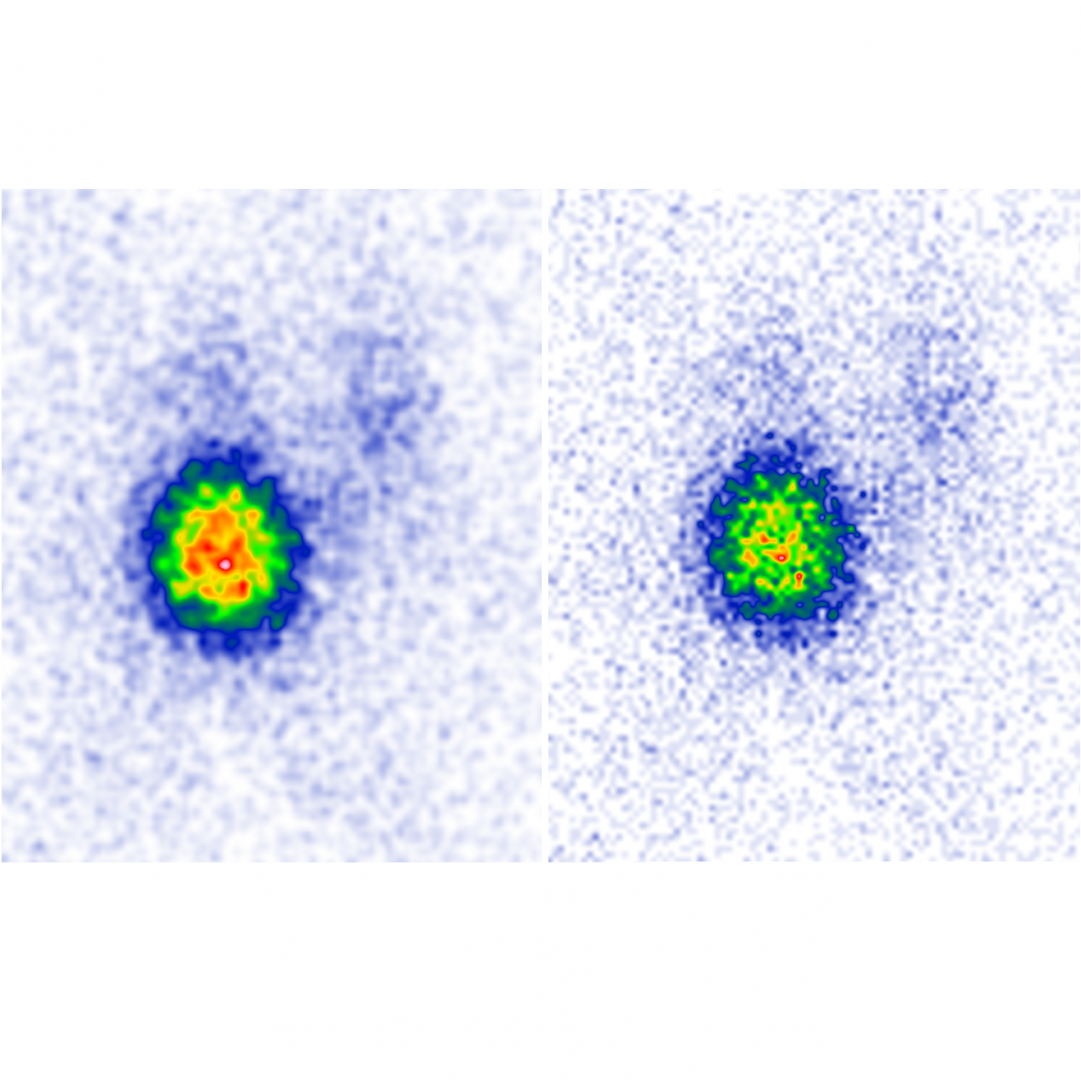 Theranostic imaging with 131I
Minimum crosstalk of the HETH and HEGP collimators
Best-in-class image quality reached with dedicated collimators
Outstanding NEMA specifications
Best image quality and spatial resolution
Optimal resolution (intrinsic 2,7 mm in the CFOV for the standard crystal)
Optimal sensitivity
Outstanding uniformity
Outstanding filters for image display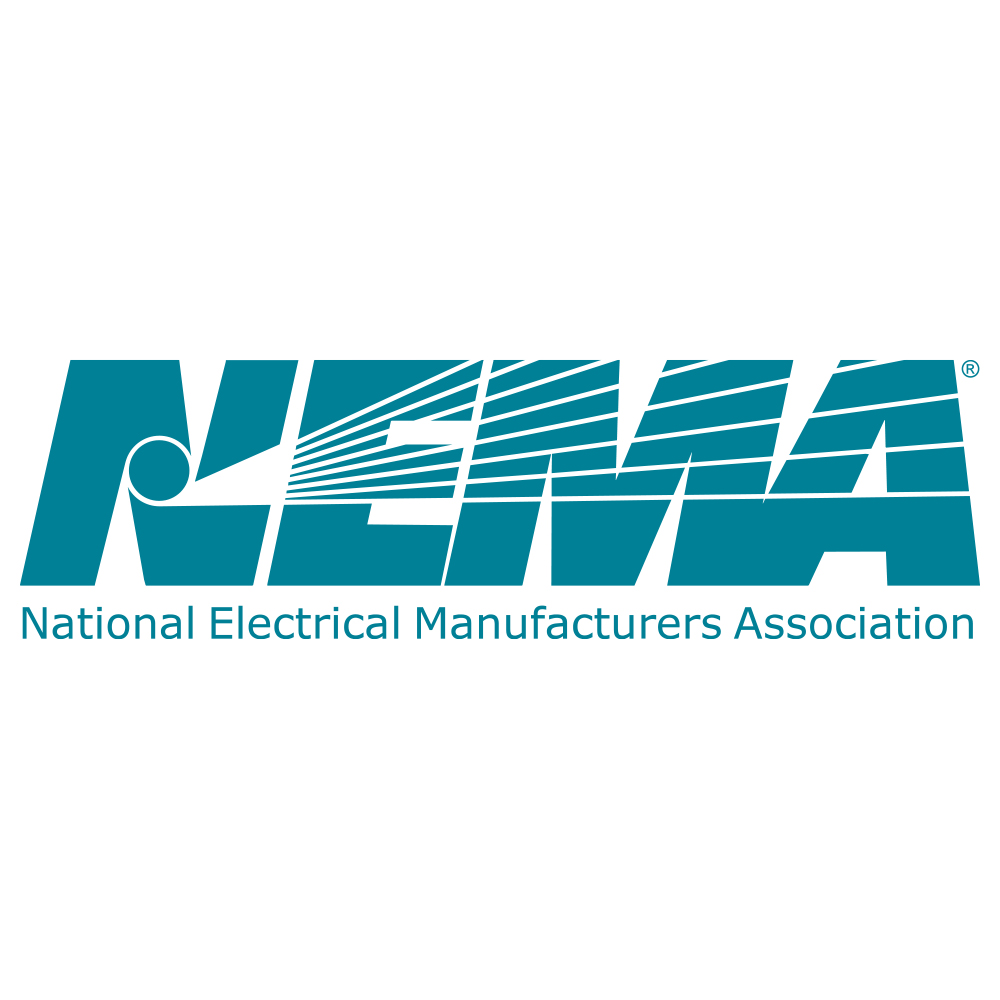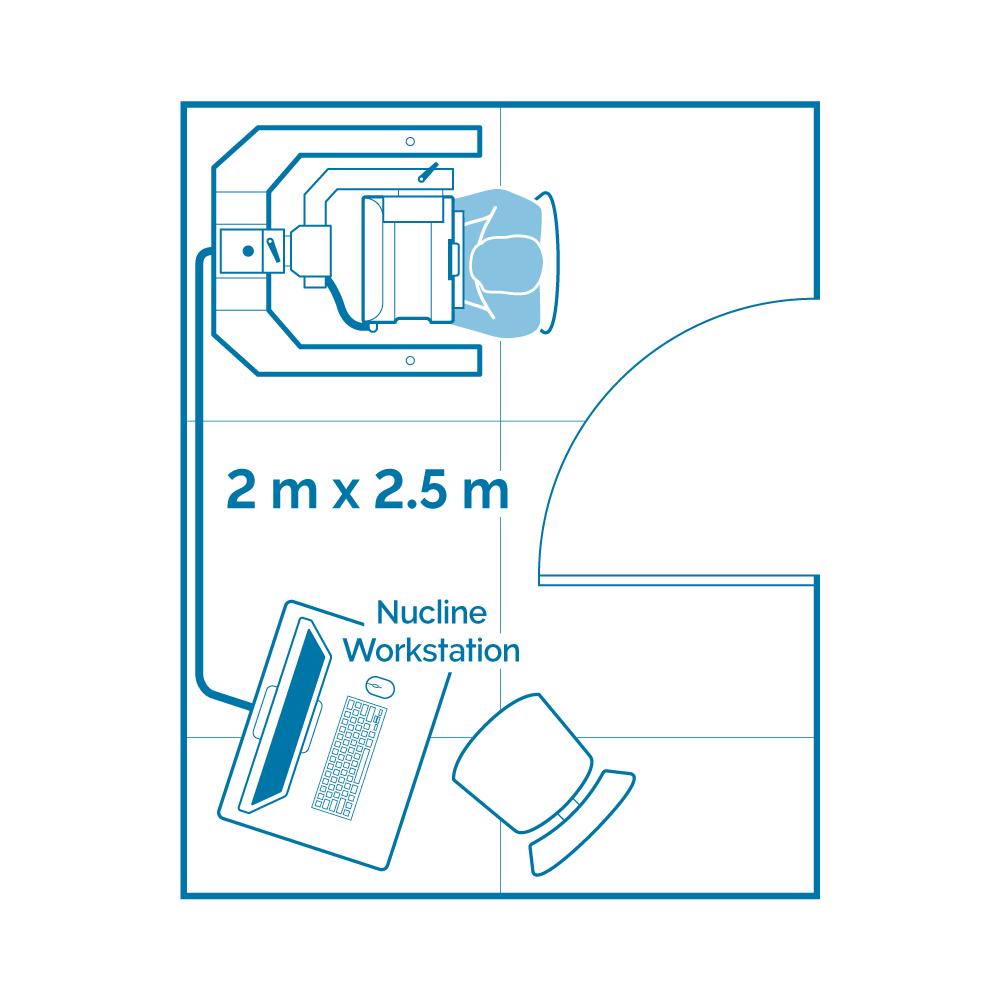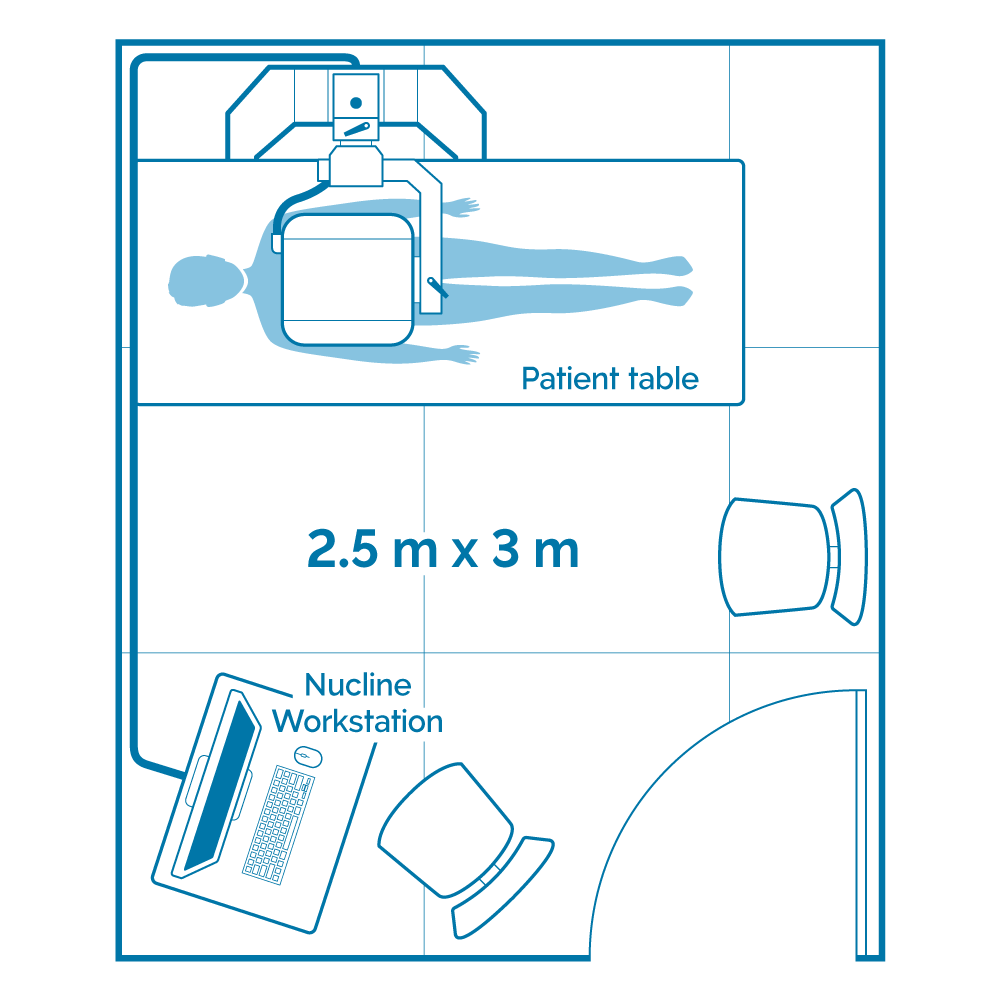 "Plug and Play": Easy 1-day-installation
Compact design, easy to fit into every NM laboratory
230 V standard plug
Place, calibrate: Start!
Intuitive acquisition and reporting system
Simple, modern and intuitive user surface
Automatic thyroid ROIs and display of quantitative results (uptake of left and right lobe, and total)
Smoothing linear and Gaussian, and operations like automatic background subtraction, smoothing of edges, multiplication, filter and much more
Calculation of residual syringe activity and paravasate
Parallel workflow for acquisition and analysis
Customizable protocols according to your wishes
Customizable reports according to your wishes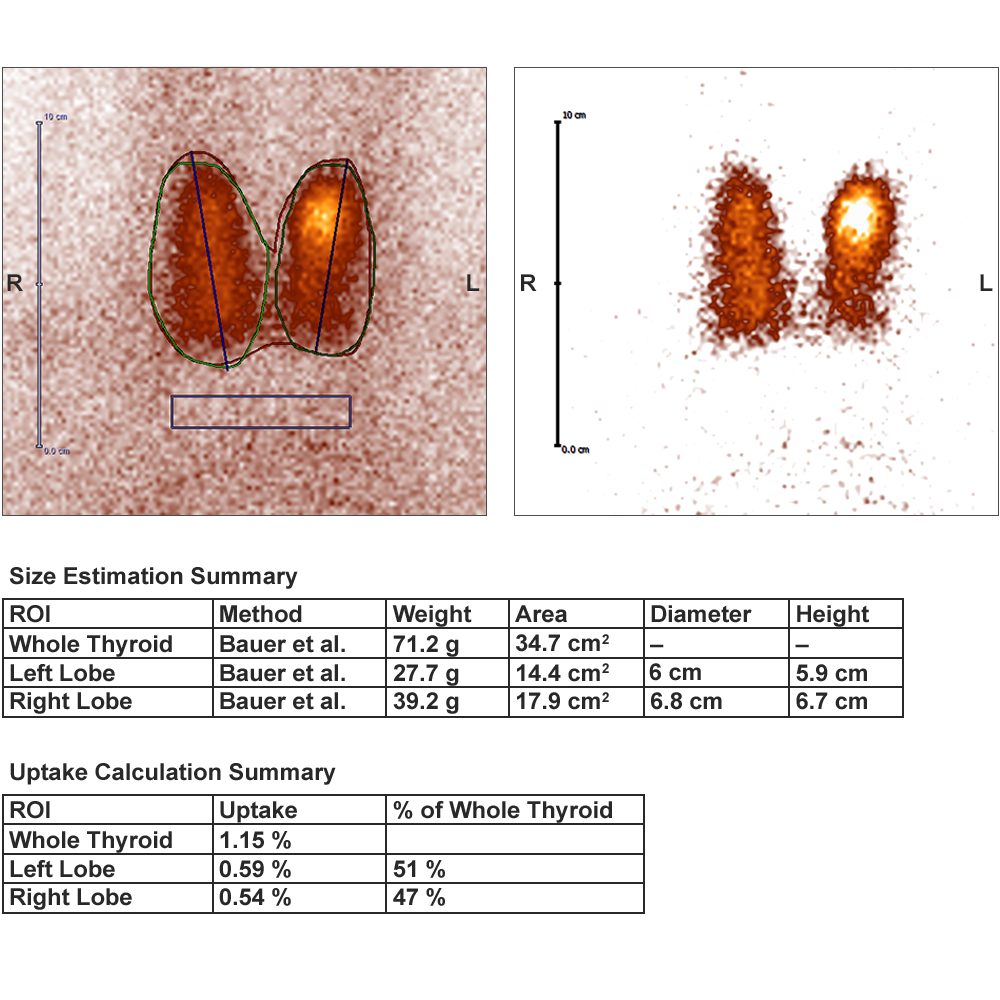 Applications
Standard thyroid exam
99mTc-pertechnetate thyroid uptake study of a 38 years old male patient.
Collimator: LEHR
Radiotracer: 99mTc
Applied dose: 75 MBq
Acquisition: 5 min. - 145 kcts
Uptake-time: 20 min.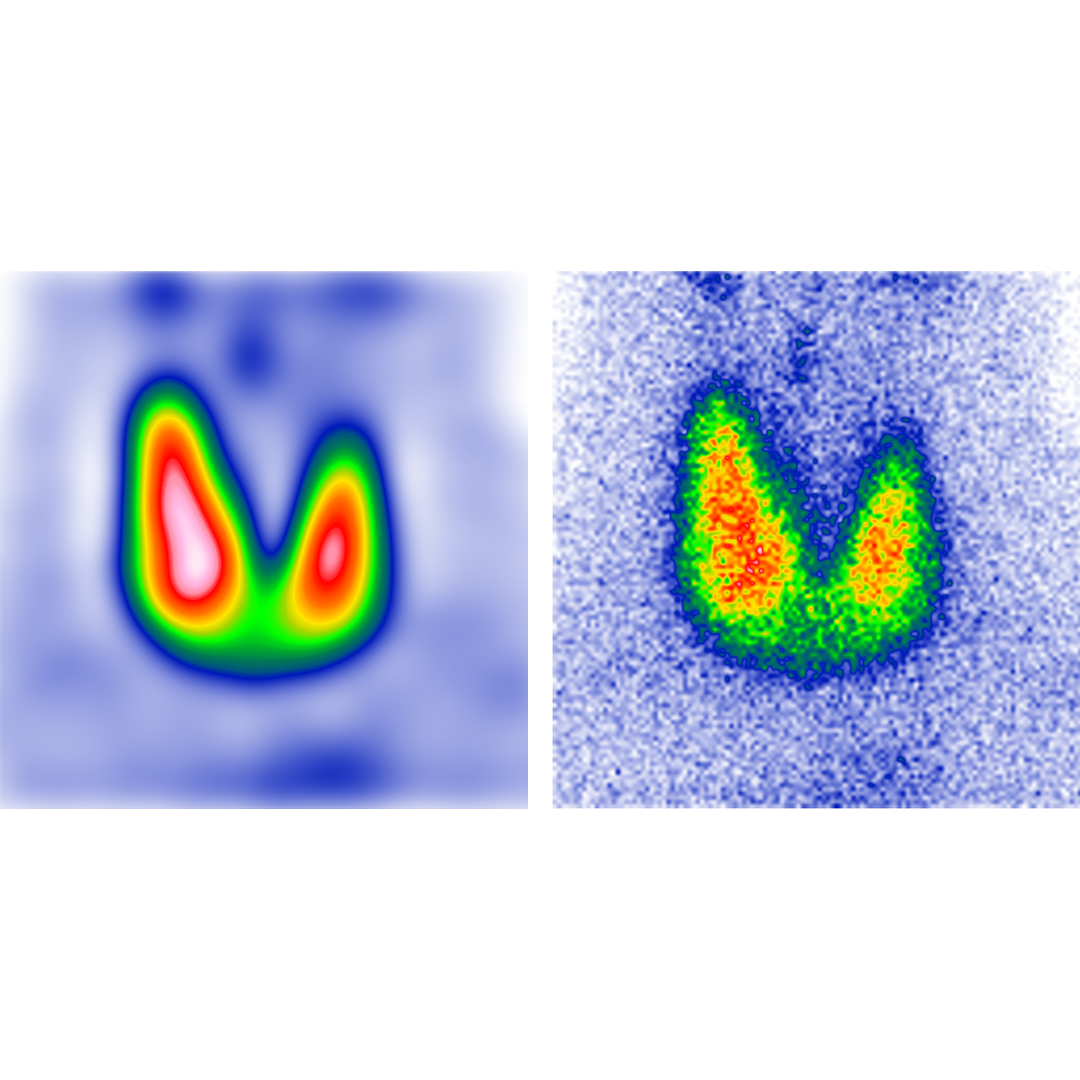 Thyroid exam with LETH collimator
99mTc-pertechnetate thyroid standard uptake study.
Collimator: LETH
Radiotracer: Tc-99m
Applied dose: 70 MBq
Acquisition time: 5 min.
Uptake time: 20 min.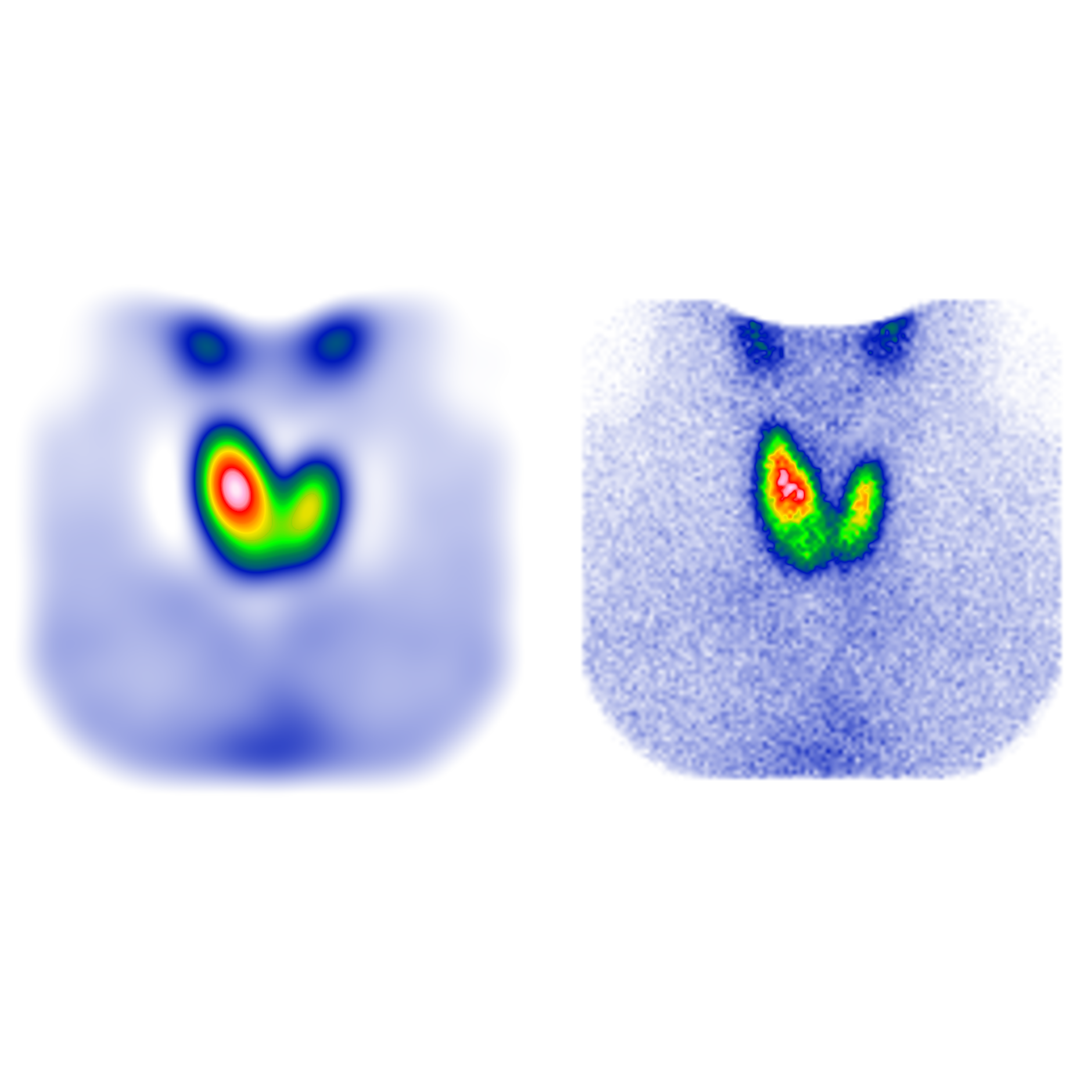 Patient exam with 131I: Imaging Pre- and Post-therapy
Standard 131I-imaging of a patient with autonomous adenoma. Images in top row were acquired after application of a capsule containing 3 MBq 131I. The required dose for therapy was estimated with the InterView™ XP workstation using Marinelli's formula. Images in bottom row were acquired as post-therapeutic scan.
Collimator: HETH
Radiotracer: 131I
Applied dose: 3 and 377 MBq
Acquisition time: 10 min. and 40 sec.
Uptake time: 2 h and 24 h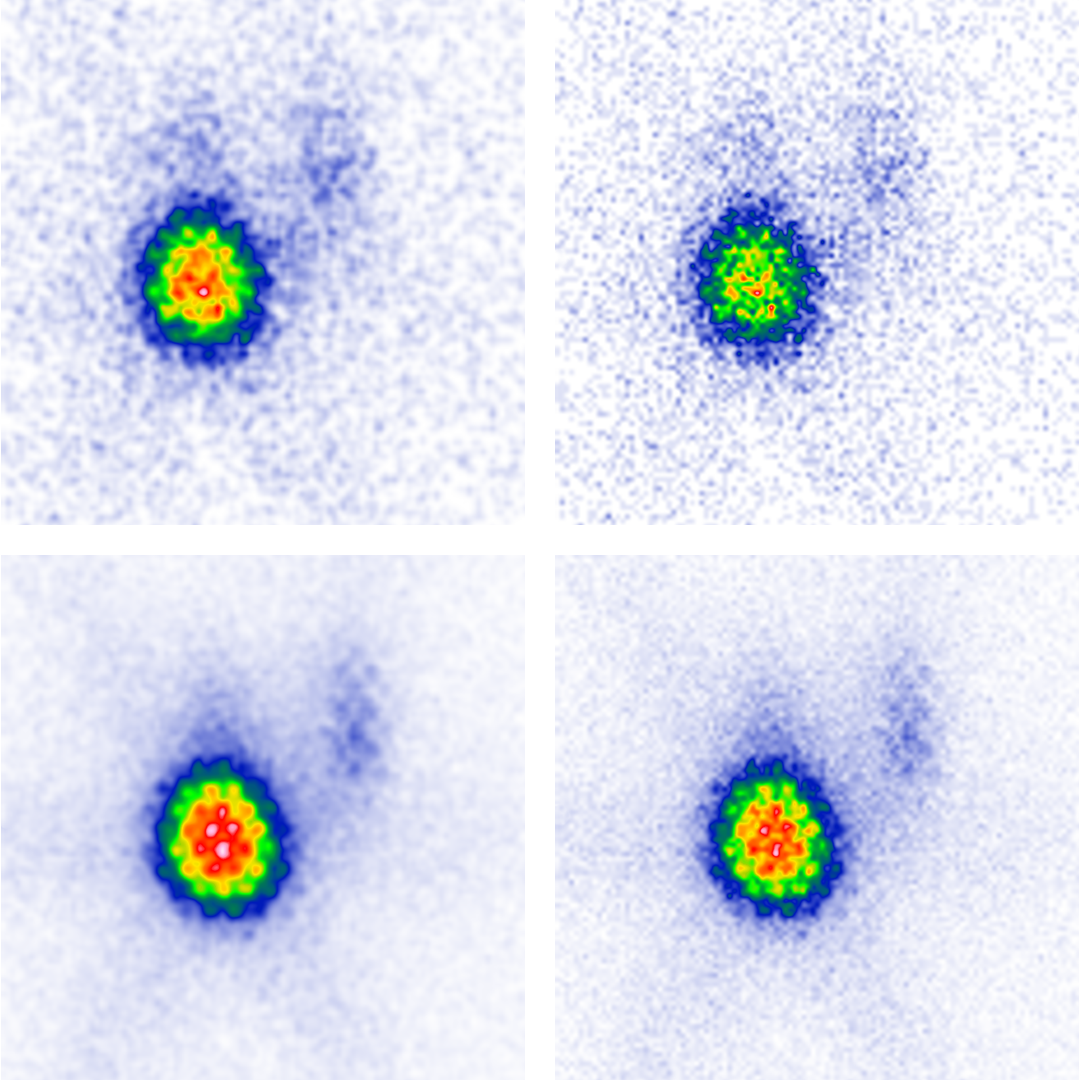 Parathyroid subtraction scintigraphy
Parathyroid dual-label imaging of a 51 years old male patient. Parathyroid adenoma located under the left lobe of thyroid.
Collimator: LEHR
Radiotracer: 99mTc-MIBI and 99mTc-pertechnetate
Applied dose: 400 and 200 MBq
Acquisition: 12 min.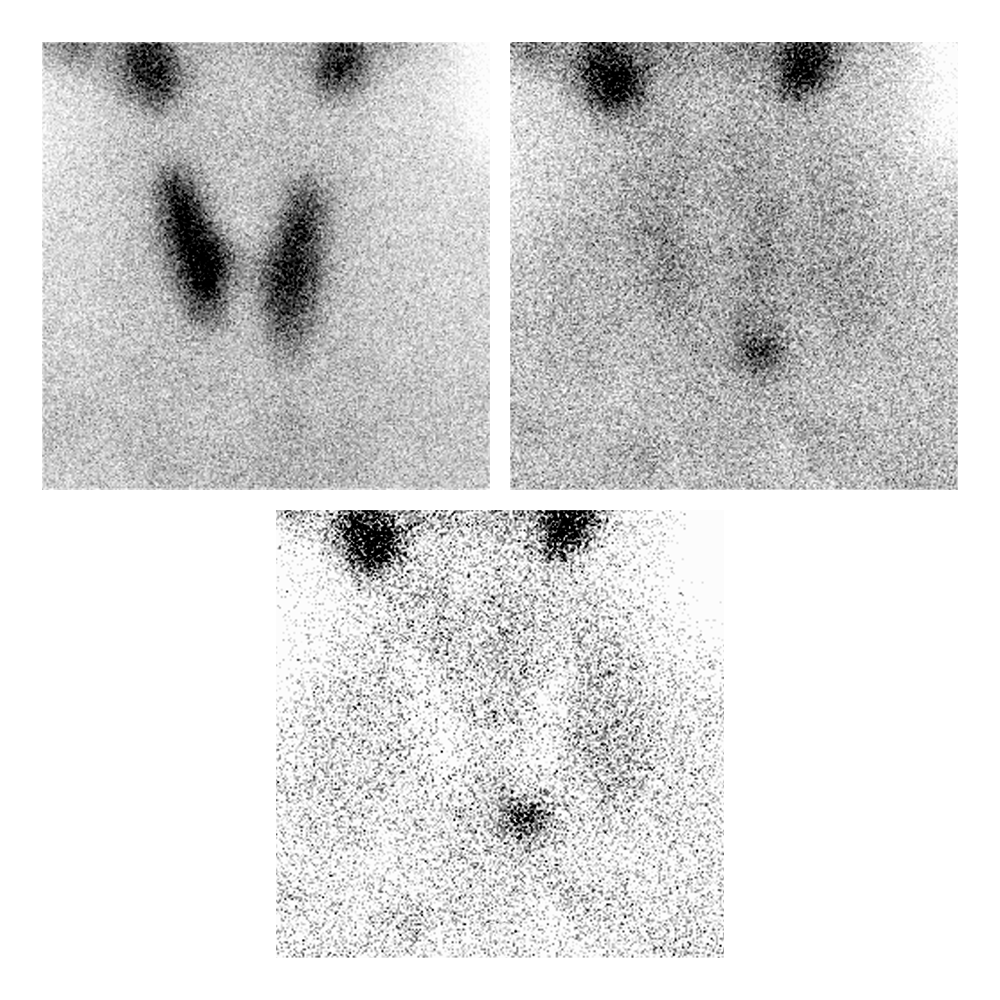 Images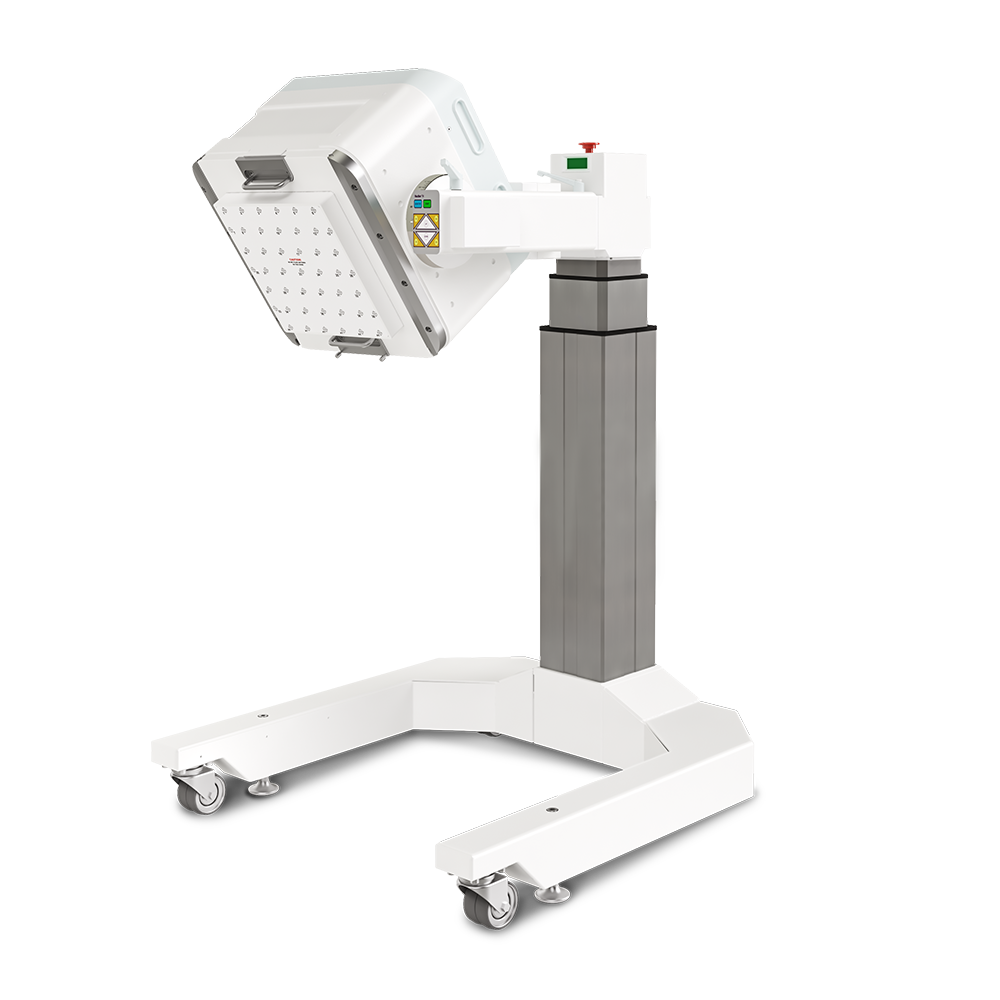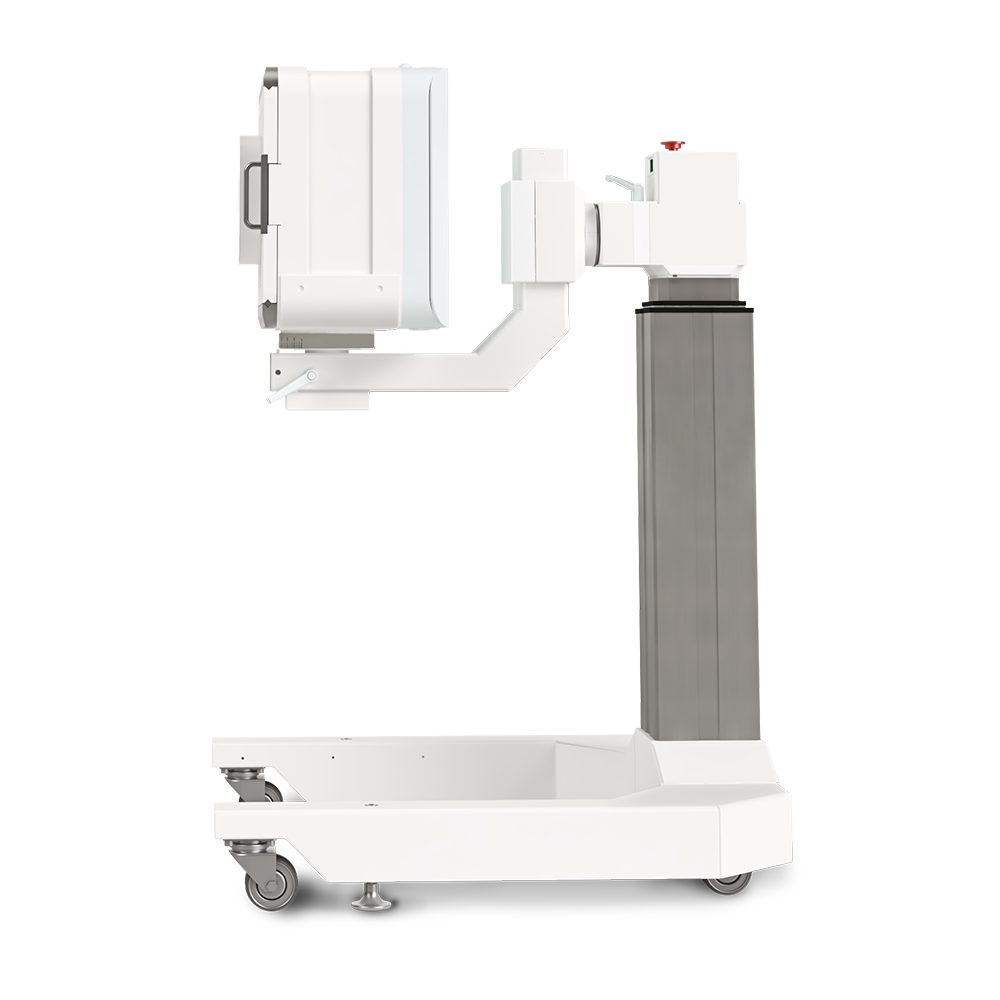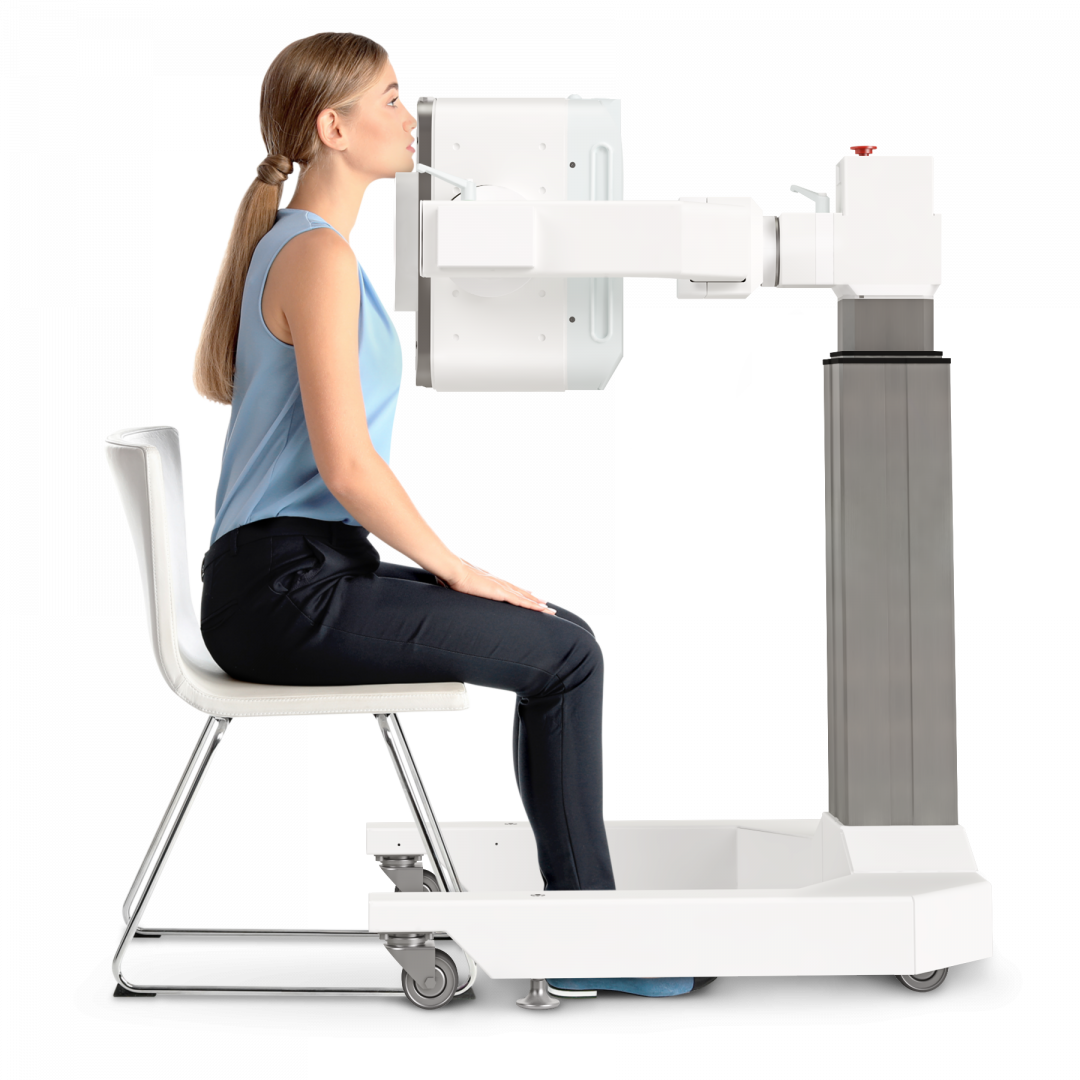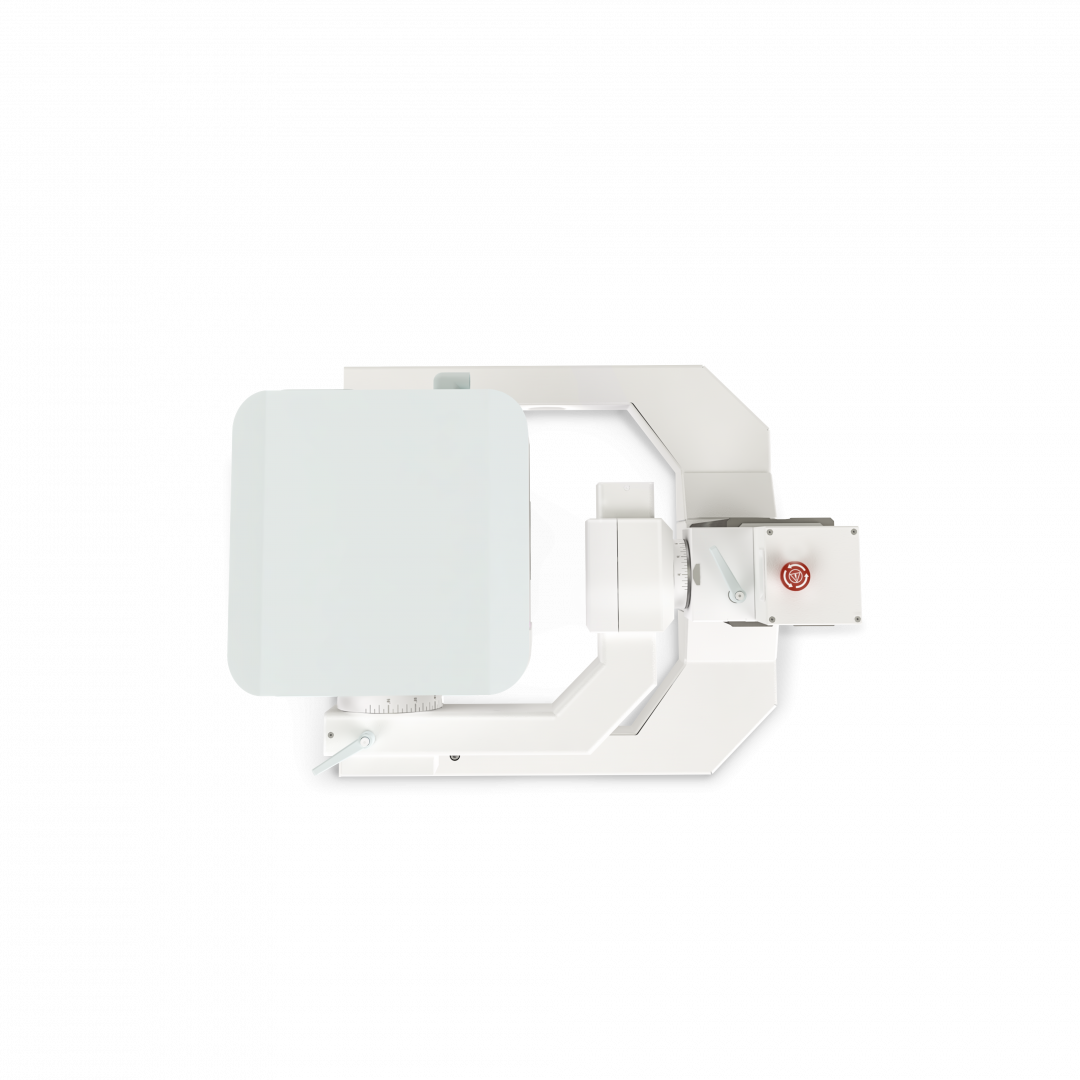 Specification
Detector crystal
NaI(Tl)
Crystal thickness
¼" (6.5 mm): 99mTc; 3/8" (9.5 mm): Mixed; ½" (12.5 mm): 131I
Crystal FOV
TH-22: 25.5 cm square diameter; TH-33: 30.4 cm square diameter; TH-45: 35.0 cm square diameter
Intrinsic spatial resolution
Up to 2.7 mm with the standard ¼" system
Energy Range
40 – 400 keV
Collimators
LEGP, LETH, LEHR, MEGP, HEGP, HETH, Pinhole
Acquisition
Nucline™
Processing, analysis and reporting
InterView™ XP Planar software module
How can we help you?
Don't hesitate to contact us for technical information or to find out more about our products and services.
Get in touch