Jellemzők és előnyök
Perform All Routine Applications
All planar, whole body & SPECT examinations can be performed.
Static & dynamic studies
Gated planar, gated SPECT studies with built-in and dedicated procedures
Complete collection of organ specific protocols (Oncology, Cardiology, Neurology, Endocrinology etc.)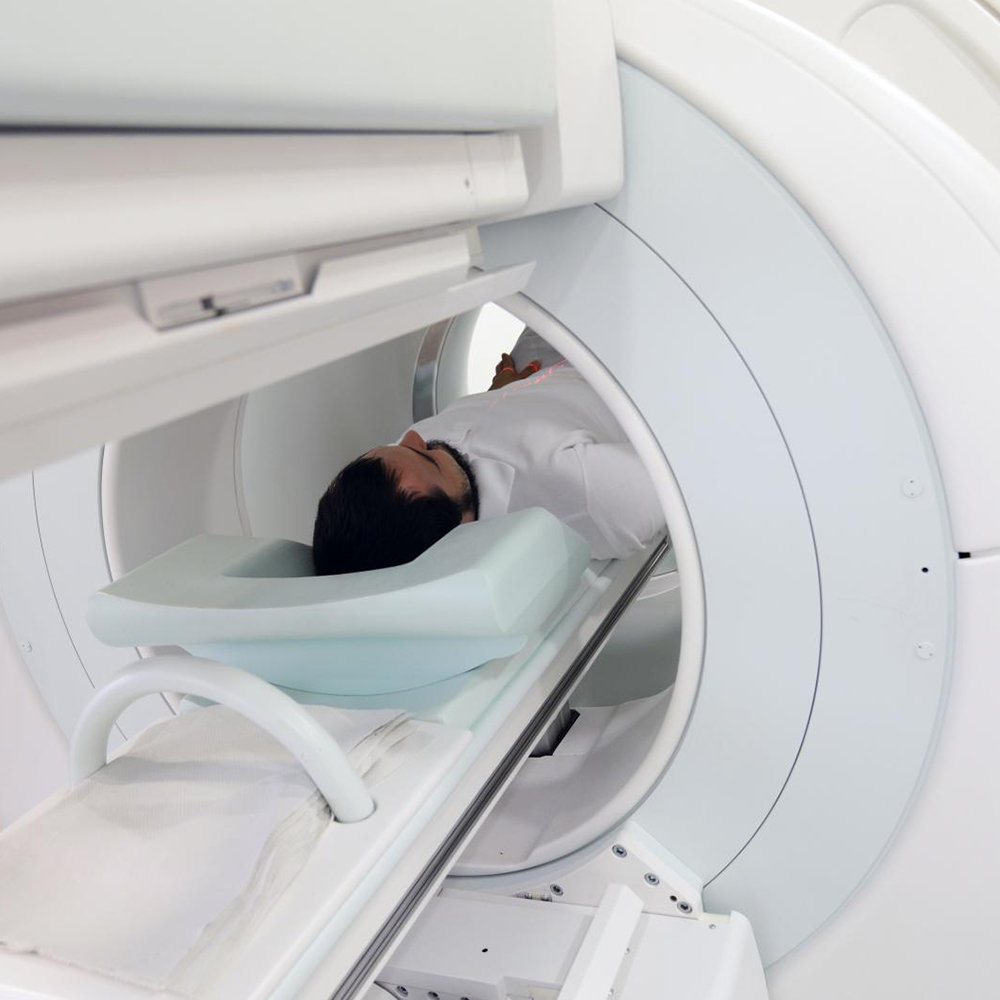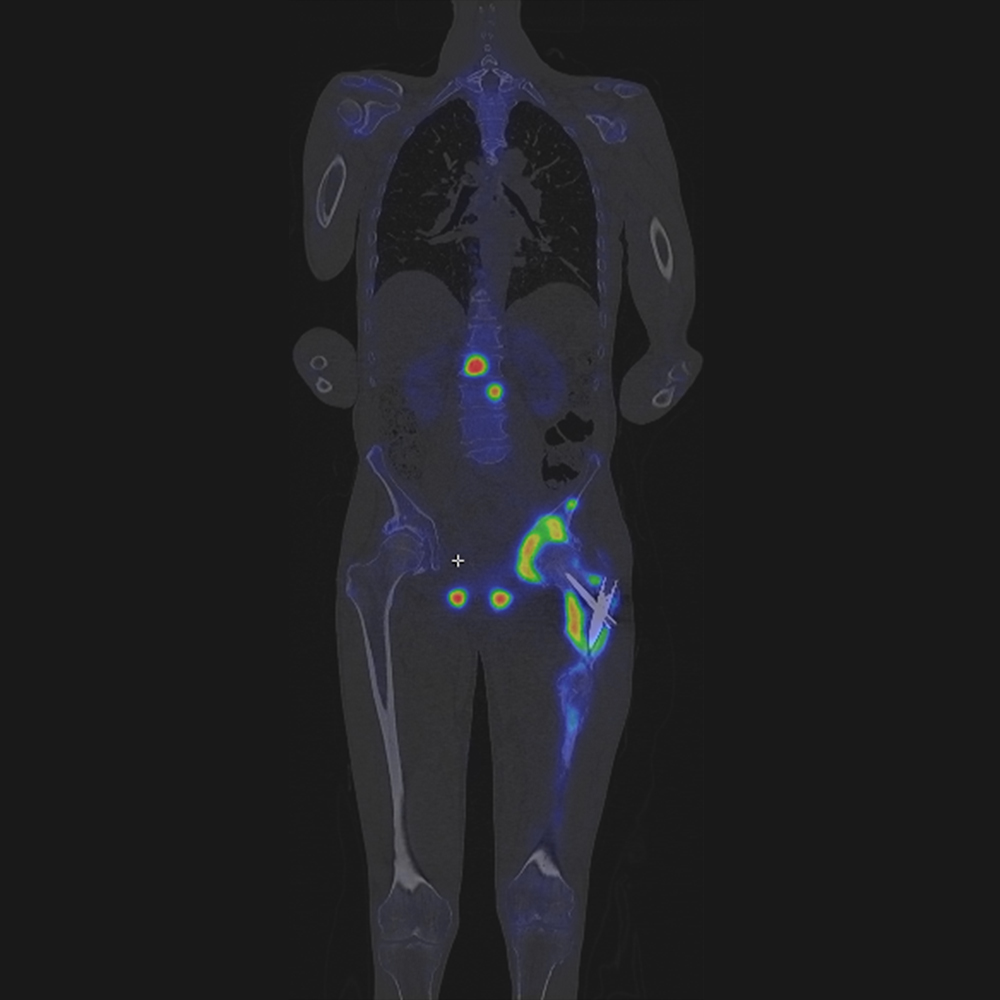 Low-dose CT subsystem with submillimeter resolution
The AnyScan® platform is equipped with 16-slice diagnostic CT which is a perfect match for multimodality NM utilization.
High resolution image quality with submillimeter resolution
0.5 sec scan speed
5-level dose modulation for best compromise between patient dose and image quality
Lowest possible dose imposed to patient complying with ALARA standard
Metal Artefact Reduction
Quantitative results
Mediso developed Tera-Tomo™ engine ensures quantitative results with precise SUV values. With the help of CT image attenuation correction and with the specially applied iterative reconstruction Mediso has a built-in solution for best image quality and quantitative results.
Monte Carlo based iterative SPECT reconstruction
Tera-Tomo™ engine is an in-house development of iterative algorithm (White Paper available)
SUV calculation for not only Tc-99m, but for other isotopes as I-131, I-123, Lu-177, etc.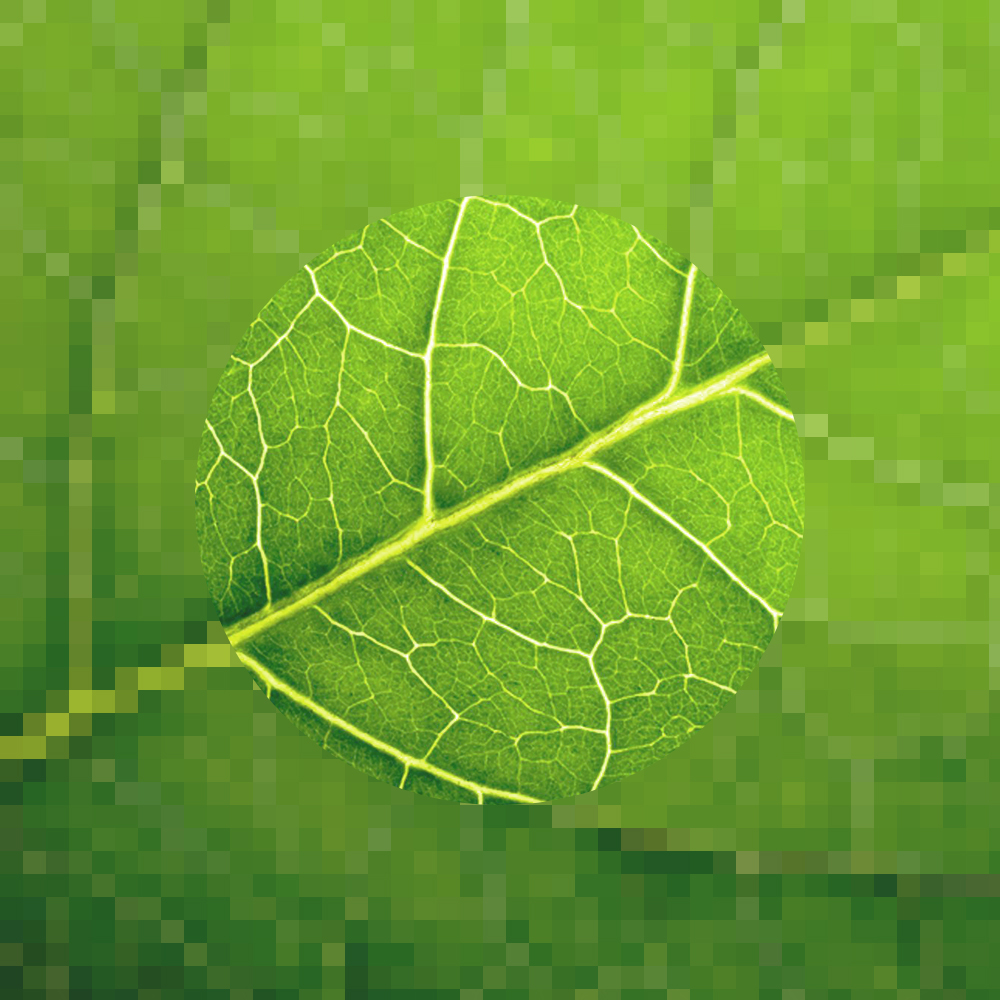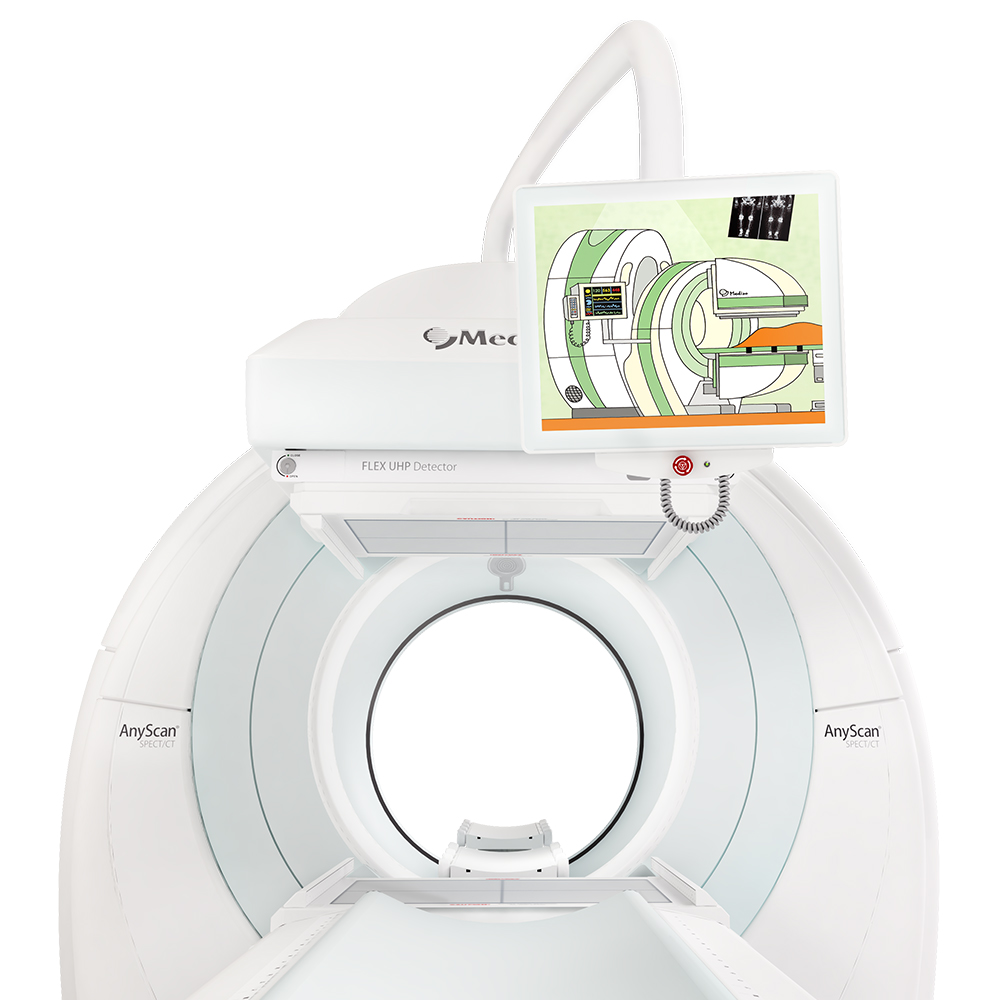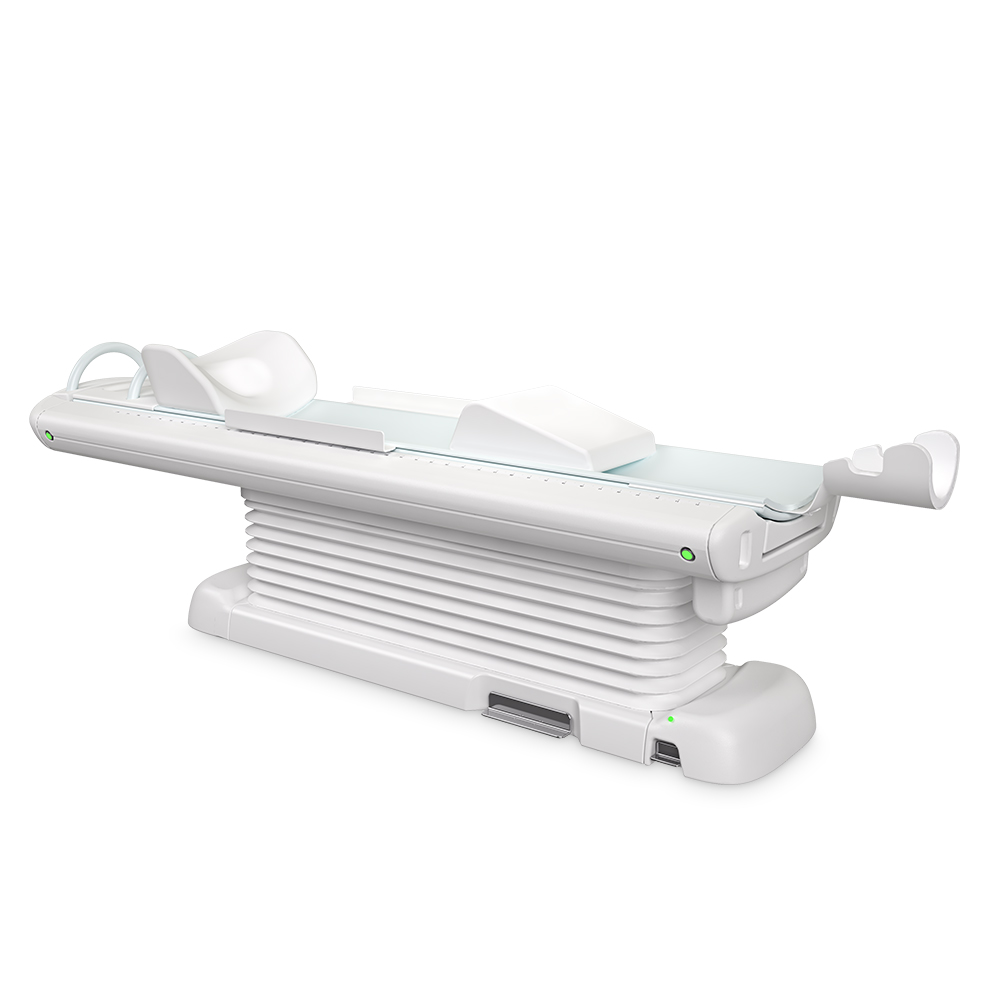 Ergonomic design - Patient comfort
AnyScan system is designed for prominent patient comfort
Patient table with wide scanning range, adjustable table height
All kinds of accessories to help the patient positioning and improve the comfort
Open air design of SPECT and CT gantry integration that helps children, claustrophobic or anxious patients to tolerate the examination process
NM-GO function: a foot switch was added to support smooth workflow, e.g. simultaneous administration of radiotracer and acquisition start
NM localizer: This function combines the patient positioning procedure with whole body planar acquisition to generate data for acquisition planning as an alternative to CT localizer
Continuous rotation for fast SPECT scanning
For a long time Step and Shoot image acquisition technique has been used in Nuclear Medicine practice. However, since the introduction of continuous scanning without any data loss, faster imaging speed become possible. Smooth technique to simply reduce acquisition time.
30% faster acquisition compared to Step'n'Shoot mode
Selectable in Nucline™ acquisition software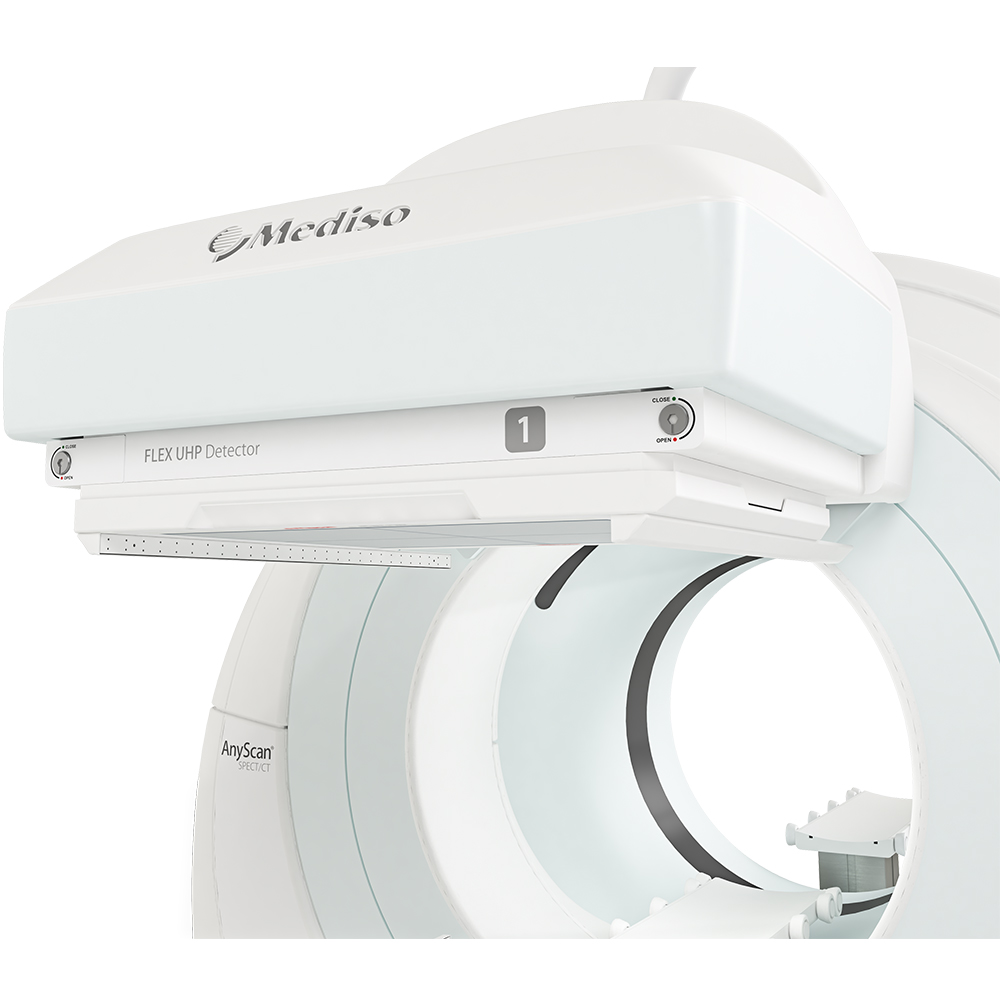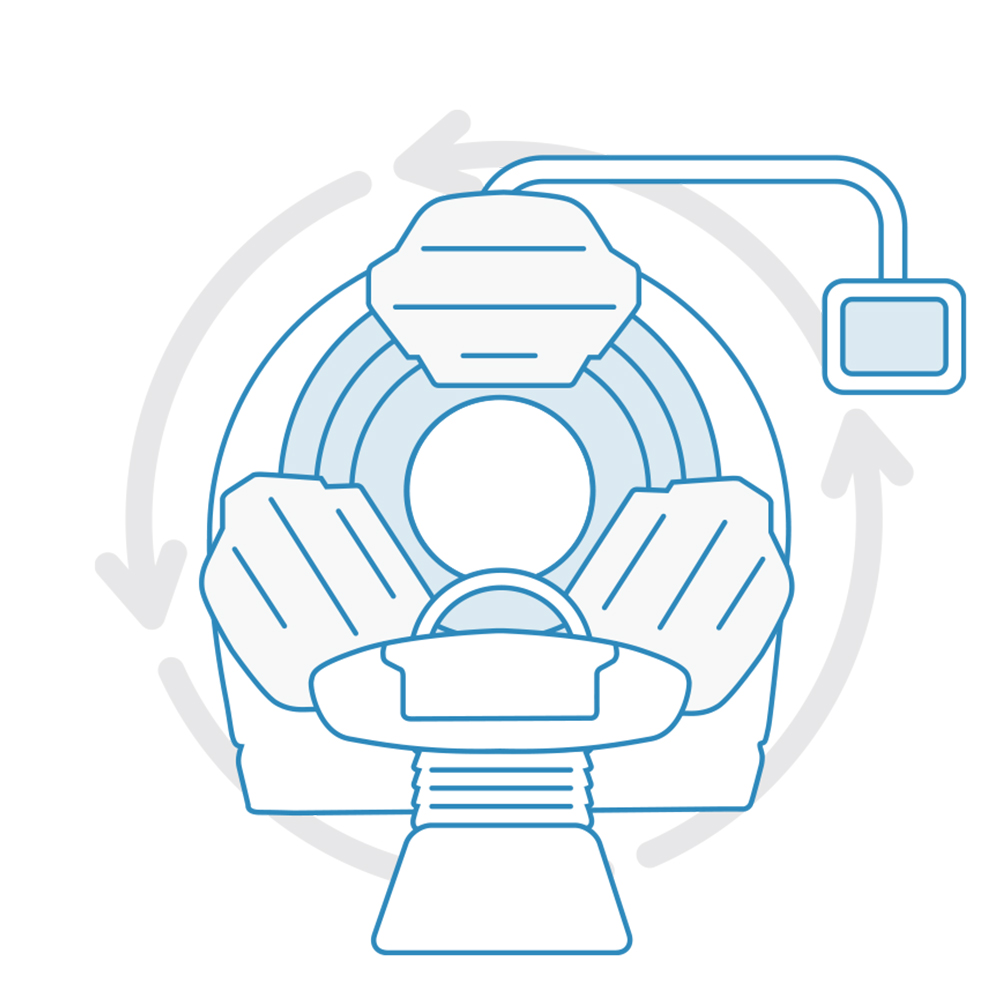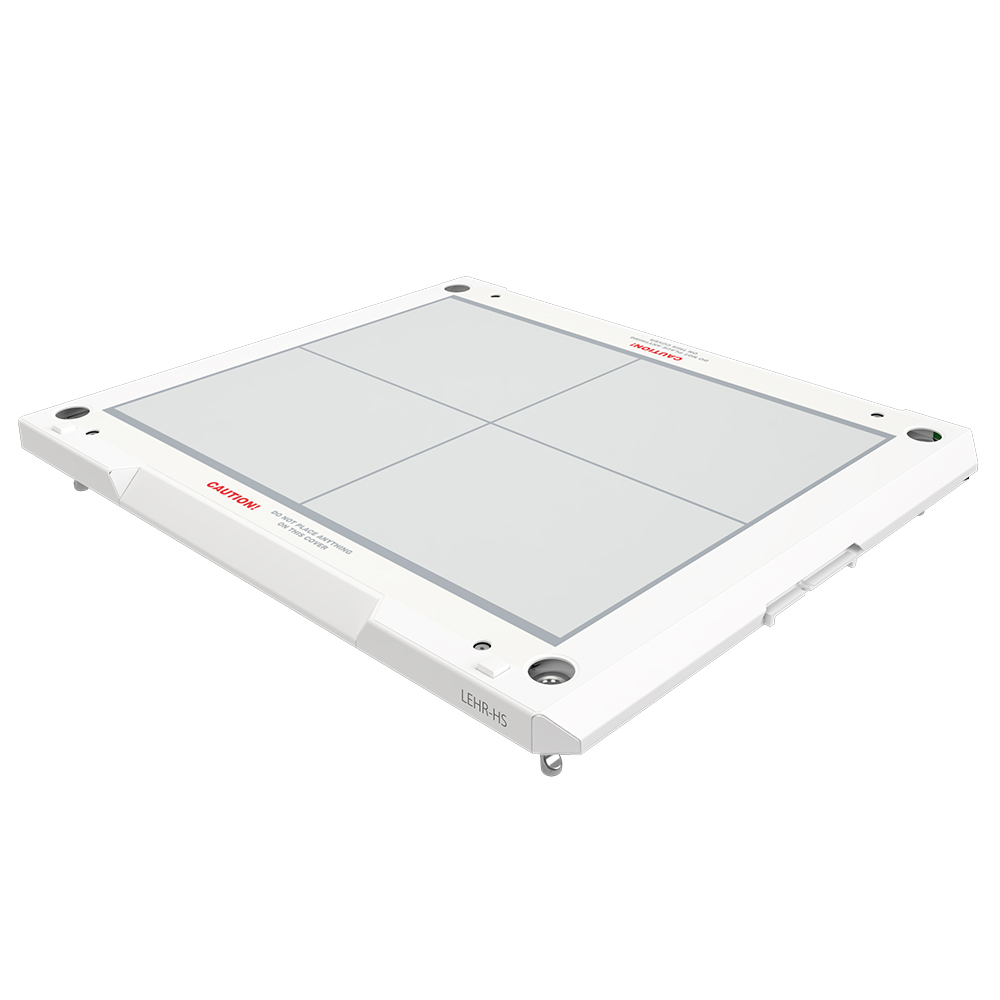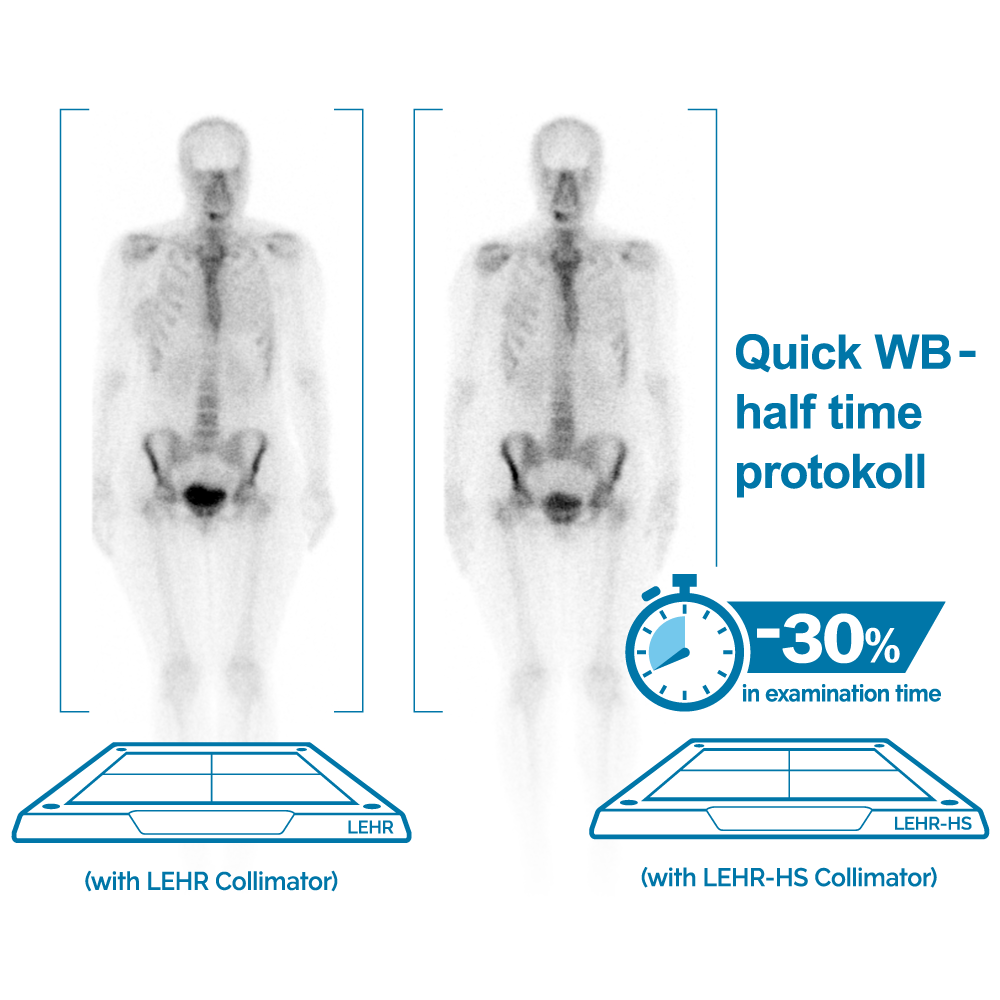 LEHR-HS collimator
Highest sensitivity rate within the high resolution collimators on the clinical NM market.
User can achieve same image quality at a faster scanning rate.
Same resolution but higher sensitivity compared to standard LEHR
Alkalmazások
V/Q SPECT
Ventilation and Perfusion (V/Q) SPECT/CT images of a 49 years old female patient. Pulmonary embolism detected in her right lung.
Collimator: LEHR
Radiotracer: Tc99m-MAA (perfusion), Tc99m-DTPA (inhalation)
Applied dose (perfusion): 214 MBq
Acquisition: 64 view x 15 sec (→8min/SPECT)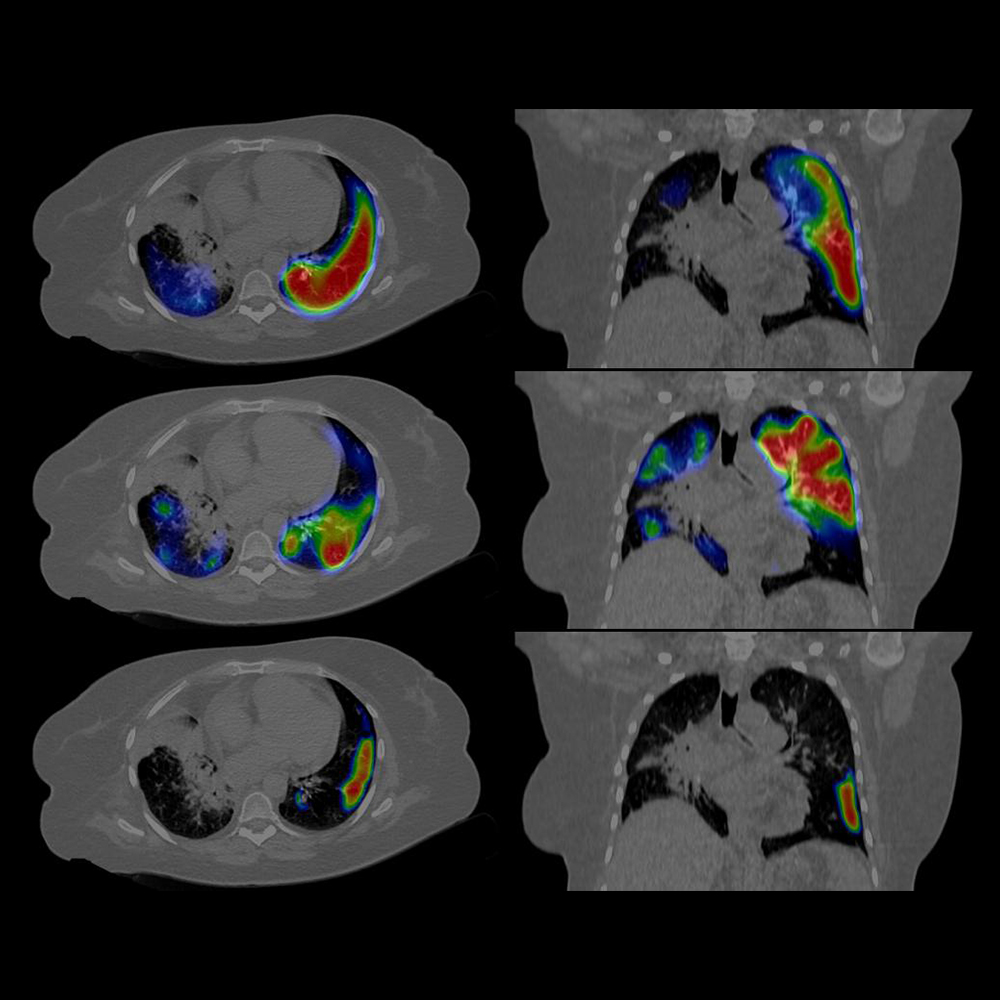 Parathyroid
58 years old female patient with parathyroid adenoma. Adenoma located on top right lower position front of the thyroid.  
Collimator: LEHR
Radiotracer:  99m Tc-MIBI 
Applied dose: 400 MBq
Acquisition:  45 minutes after injection a neck-mediastinal SPECT/CT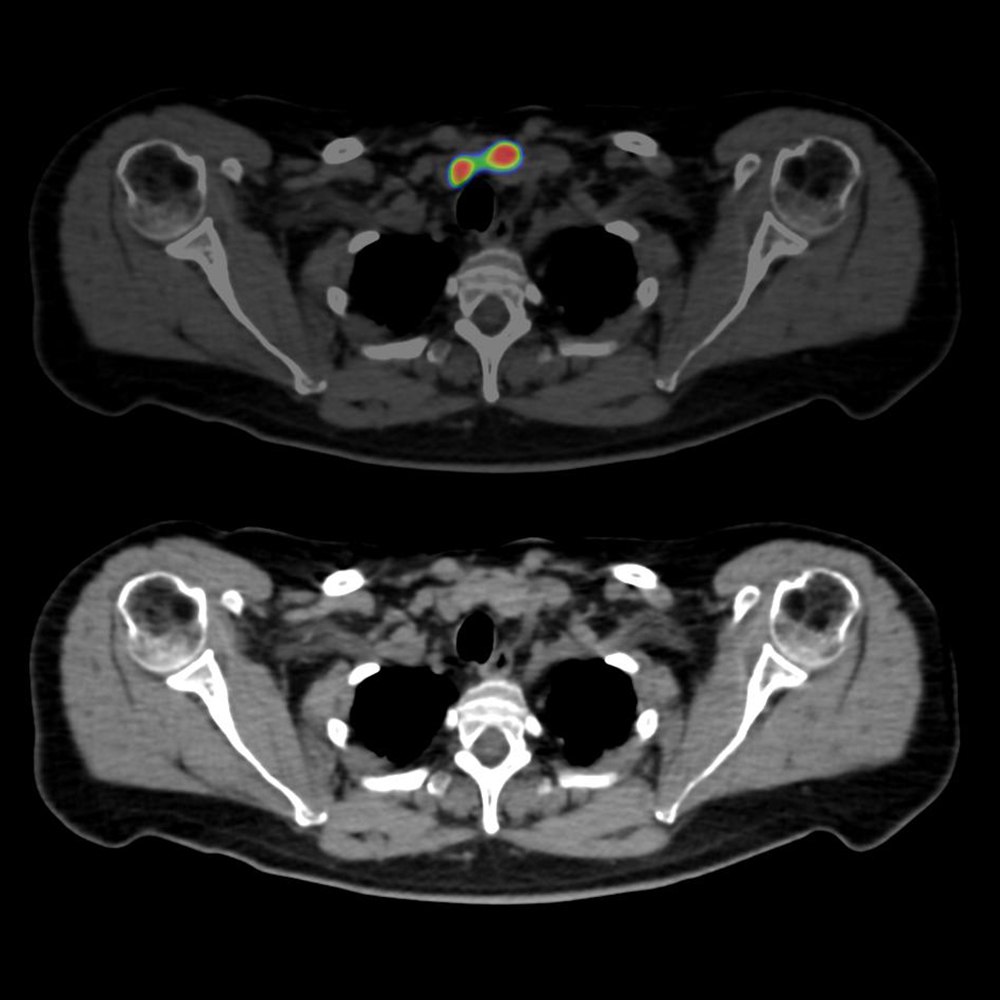 Metal Artefact Reduction
Metal Artefact Reduction (MAR) of a 77 years old female patient with right hip metal replacement. 
kV:120
Max mA: 220
Pitch: 1,5
Rotation: 0,667 sec
Dose reduction: noise based 3D tube current modulation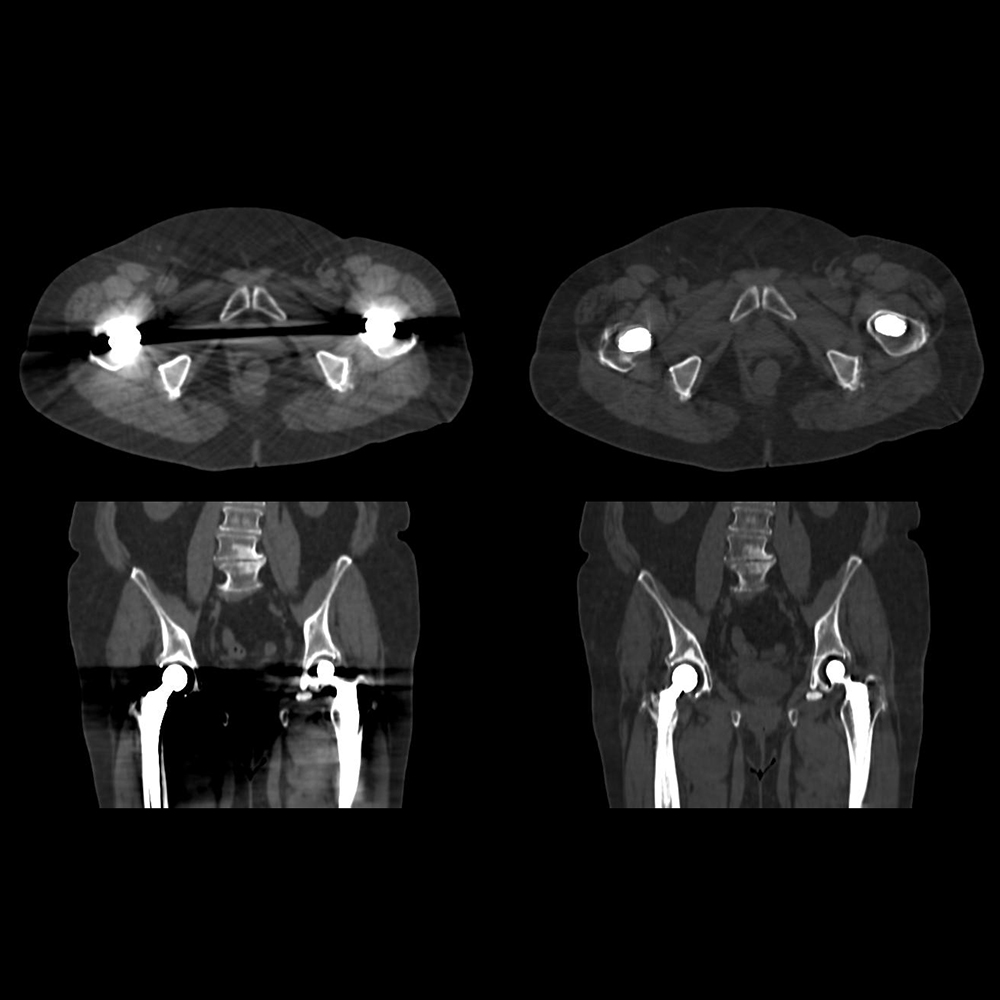 Multi-FOV Tc-99m-Tectrotyd SPECT/CT
Whole Body Tectrotyd scan of a 65 years old male patient with neuroendocrine pancreas carcioma. Mulitplex somatostatin receptor expression imaging reveals metastases in liver and bones.
Collimator: LEHR
Radiotracer: Tc99m-Tectrotyd
Applied dose (perfusion): 400 MBq
Acquisition: 64 view x 15 sec, 2 FOV (→16 min/FOV) alternate SPECT direction
Diagnostic CT imaging
Contrast enhanced diagnostics abdomen CT examination of a patient with a giant tumor.
kV:120
Max. mA: 220
Pitch: 1.5
Rotation: 0.667 sec
Dose reduction: noise based 3D tube current modulation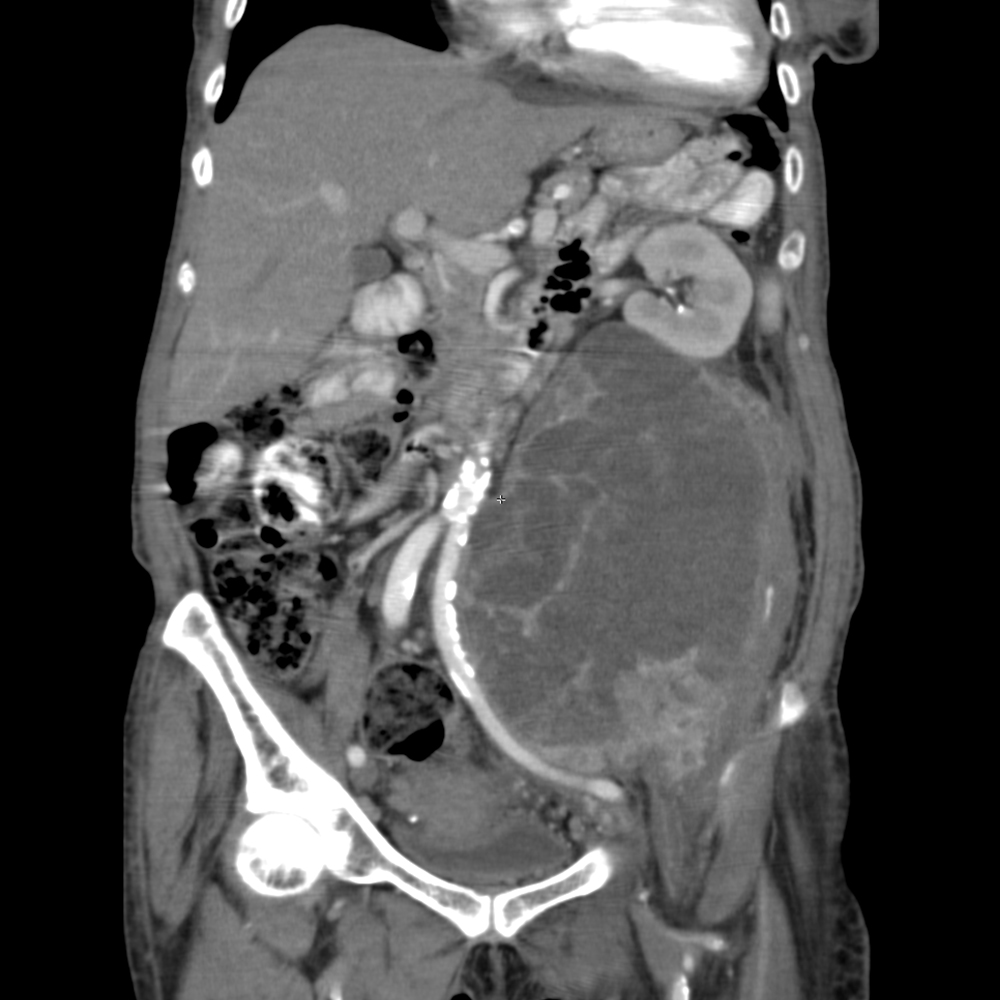 Képek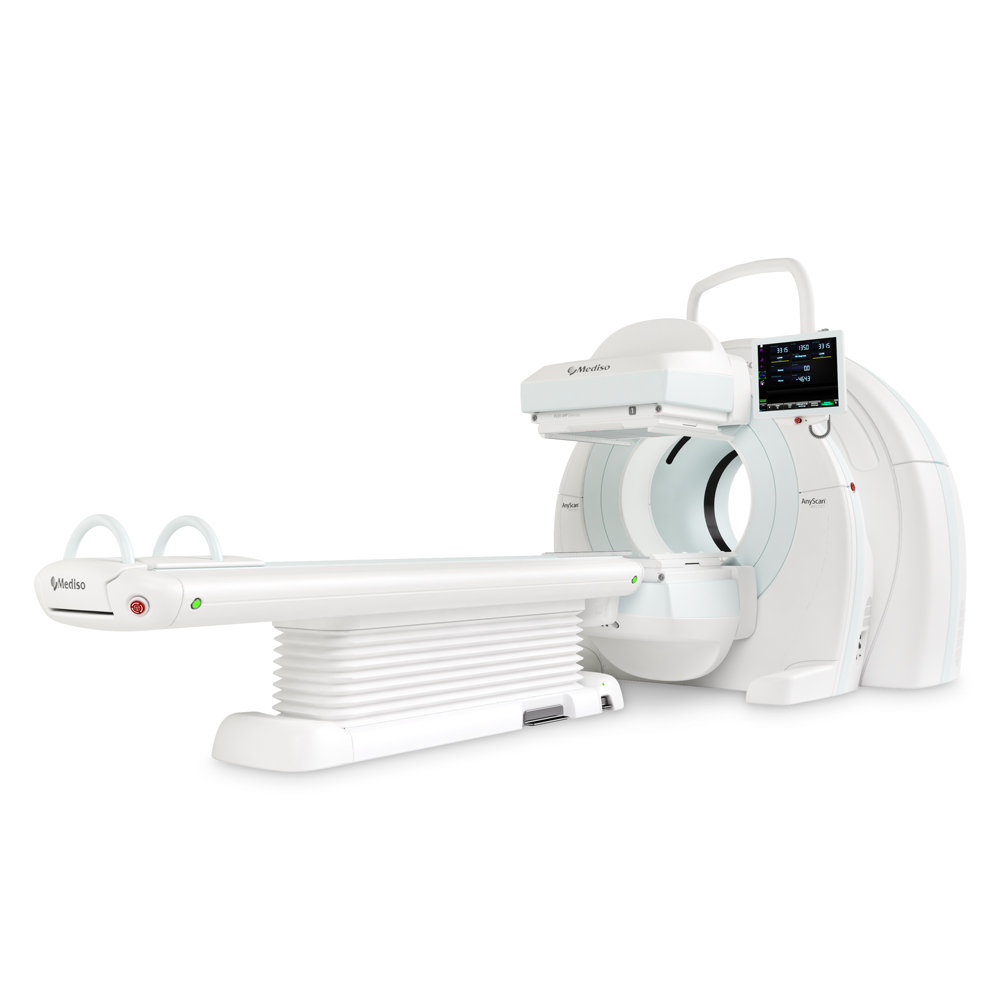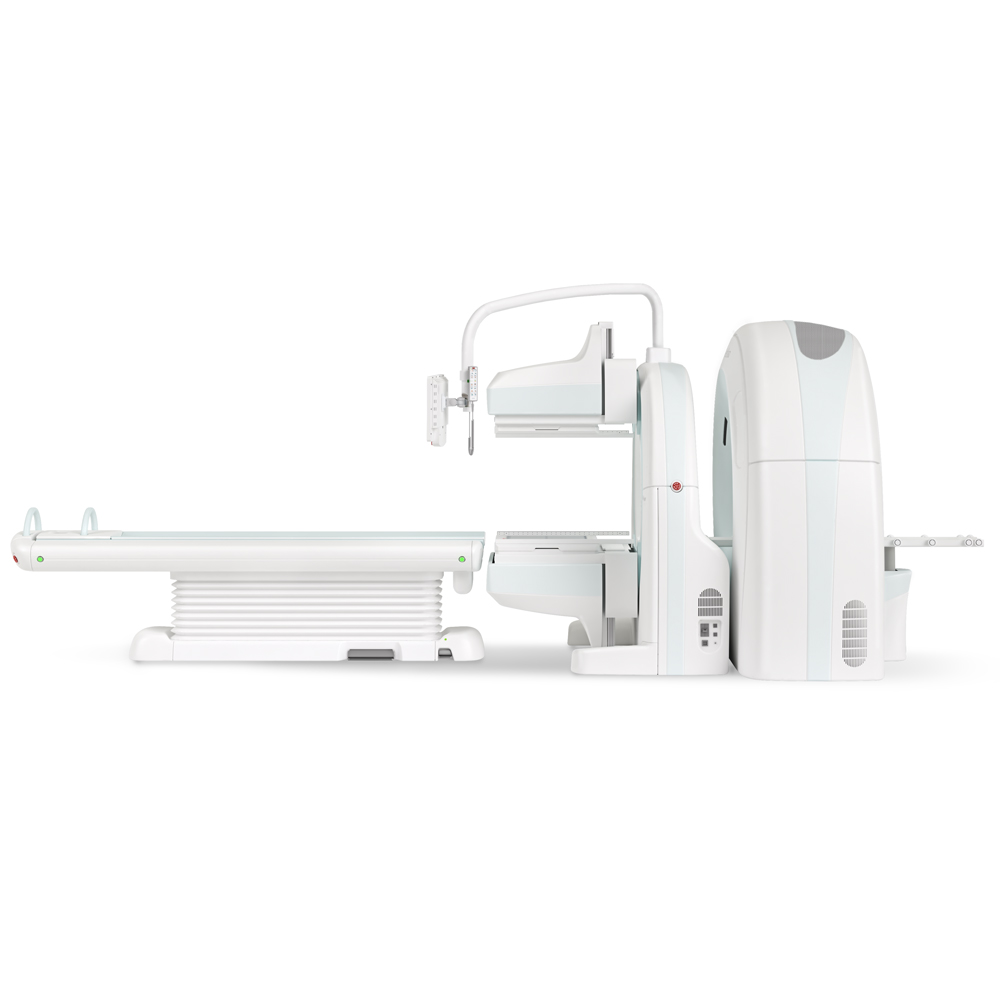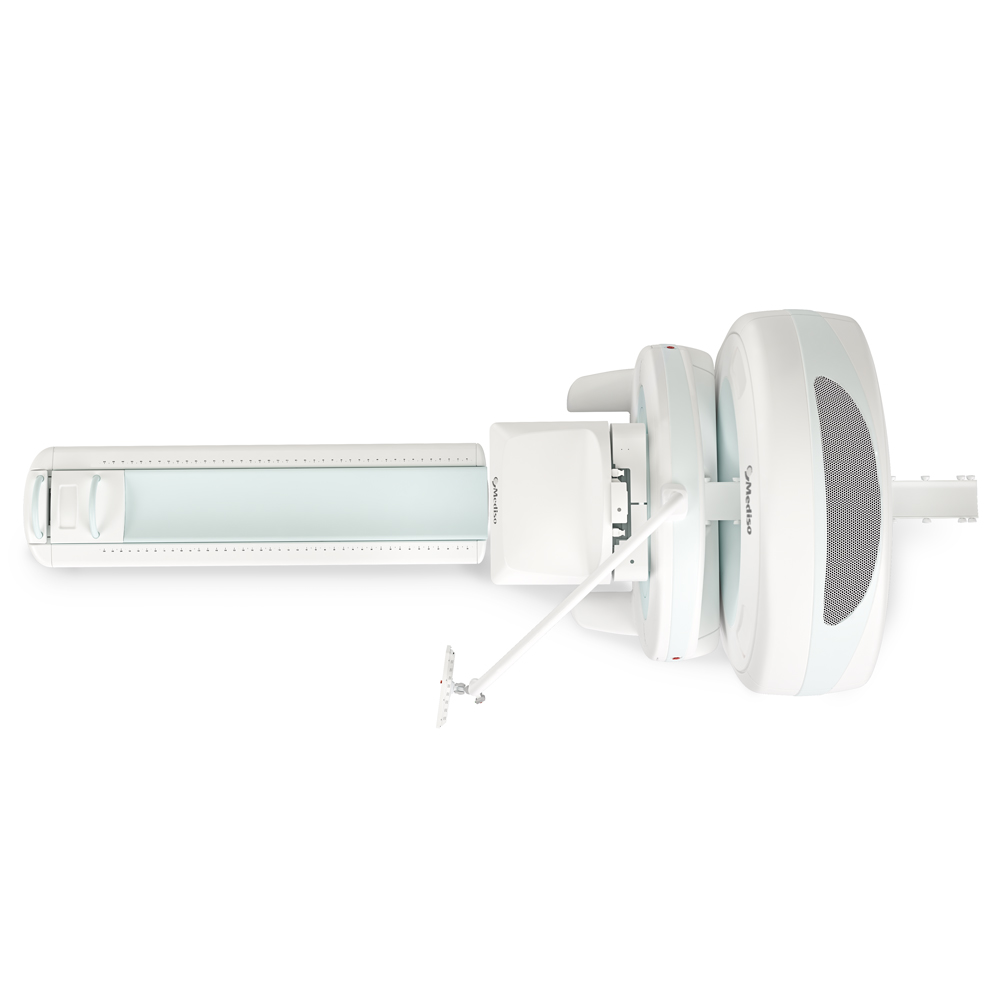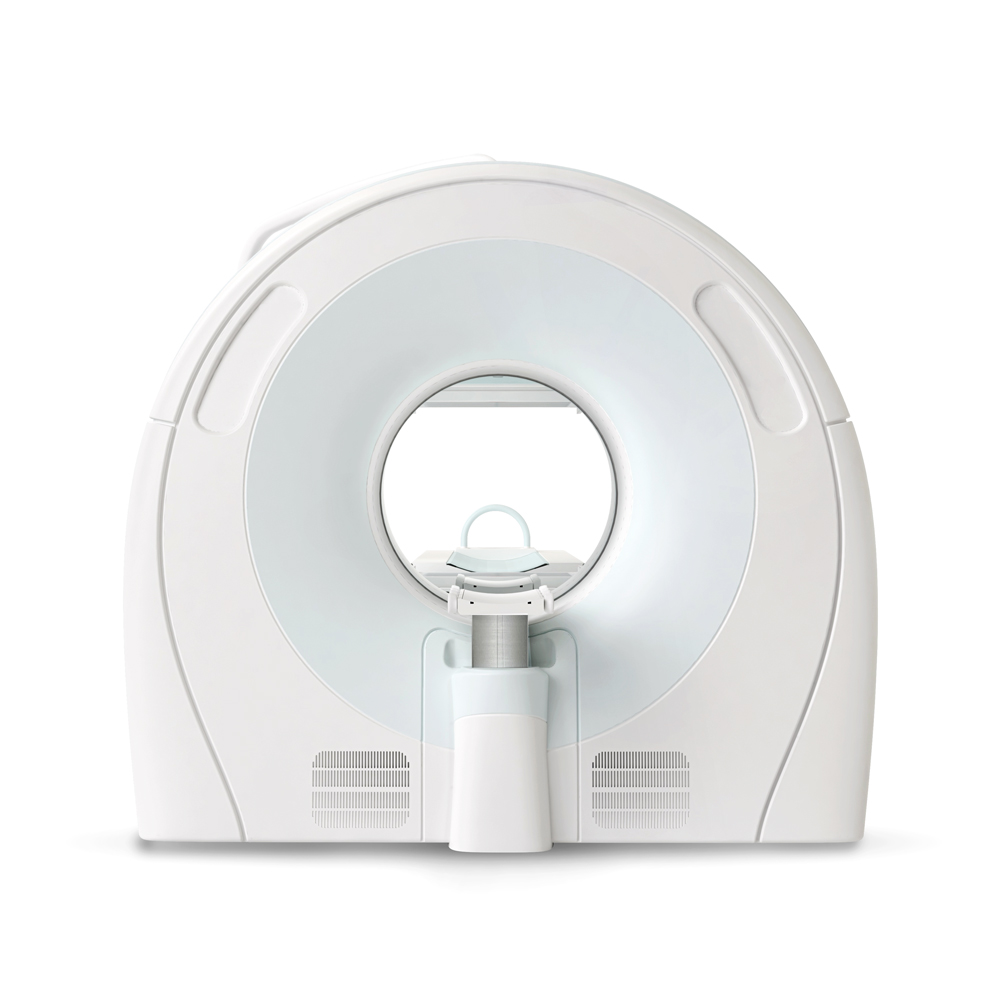 Hogyan segíthetünk Önnek?
További termékinformációkért, vagy támogatásért keresse szakértőinket!
Vegye fel a kapcsolatot