Jellemzők és előnyök
Flexible detector configurations
180°, 102° or 90° relative angle detector positions
540° gantry rotation
Acquisition in PA and AP positions with standing patient at the same time
Examination of patient sitting on wheelchair or sitting on a chair between the detectors or on the side with the detector surface pointing to the outside
Acquisition on gurney in supine and semi-supine position
Cardiac acquisition with online body-contouring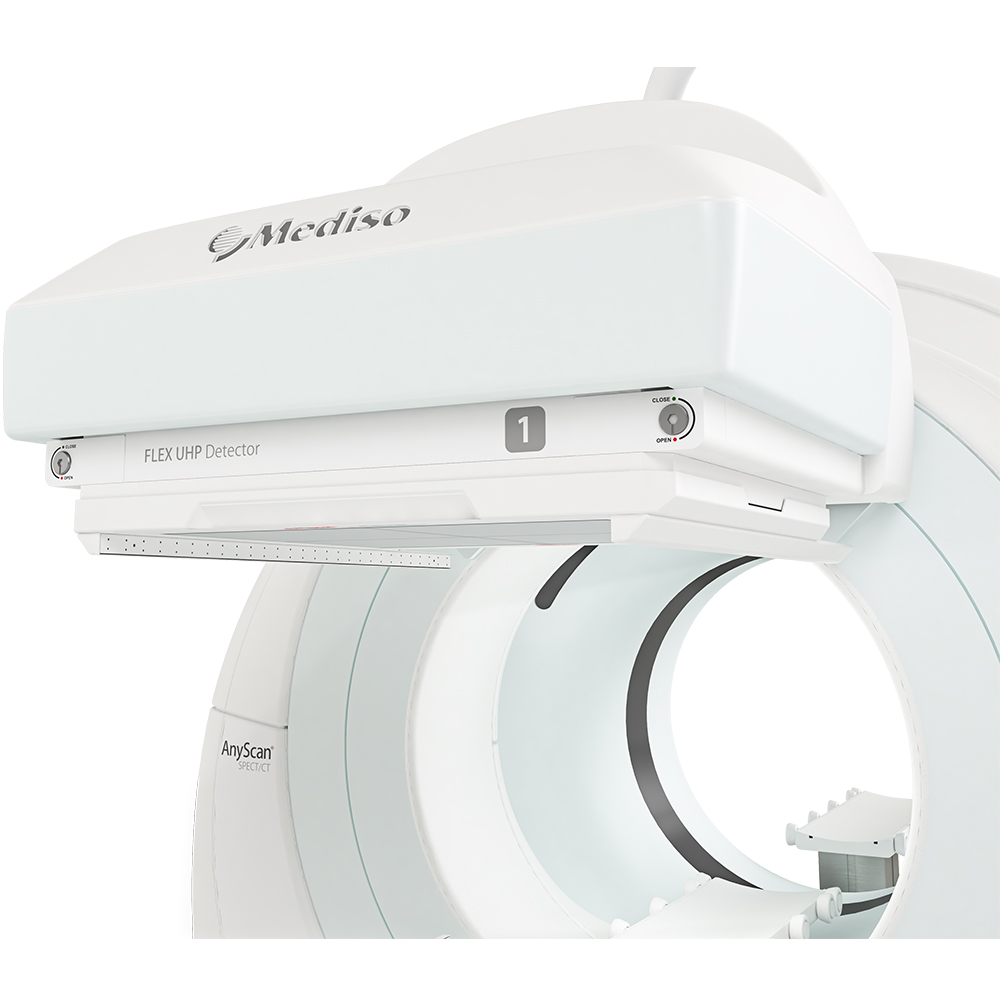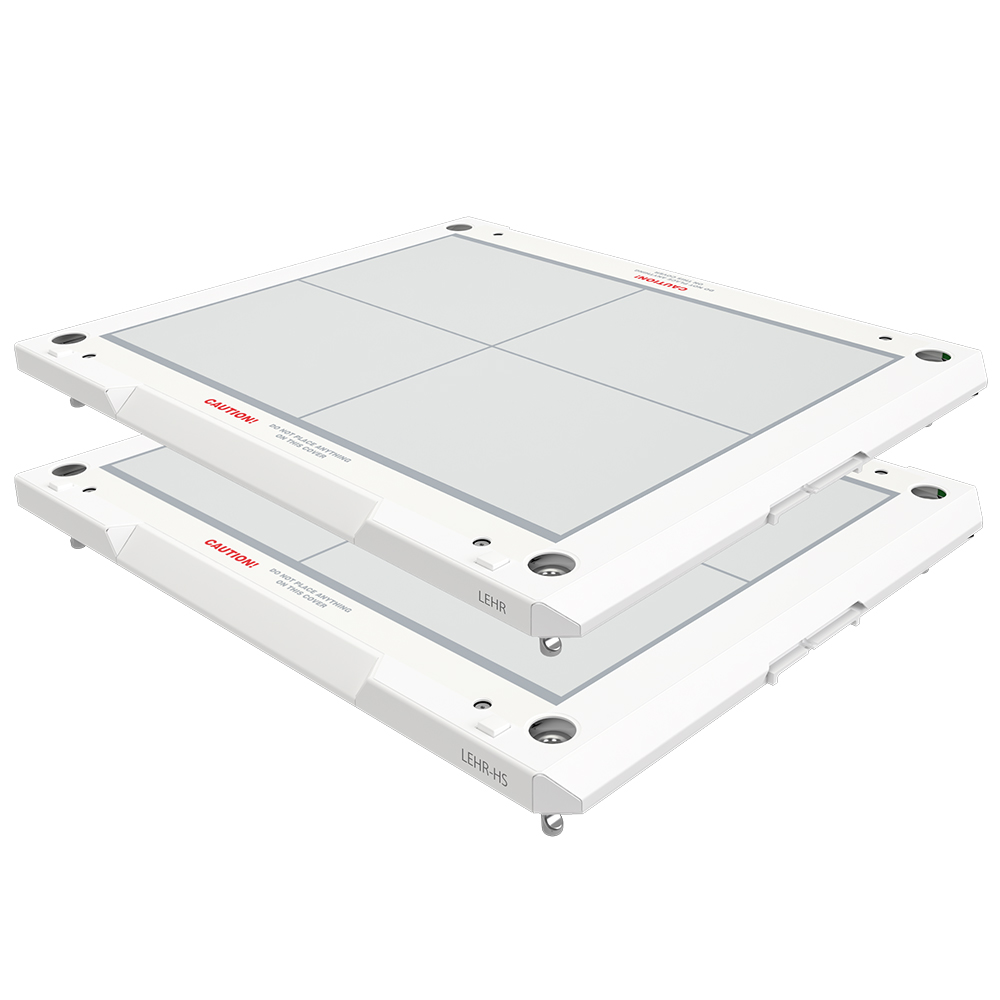 Wide selection of collimators
Mediso offers the widest selection of collimator types in the industry
Large number of low energy collimators providing highest sensitivity or highest resolution
Best trade-off performance between resolution and sensitivity
Half-time / Half-dose imaging
Applied Tera-Tomo™ 2D and 3D image reconstruction offers activity reduction for your clinic while maintaining similar image quality. Depending on the clinician local preference, shorter acquisition time, or much reduced injected dose is possible with our Tera-Tomo™engine.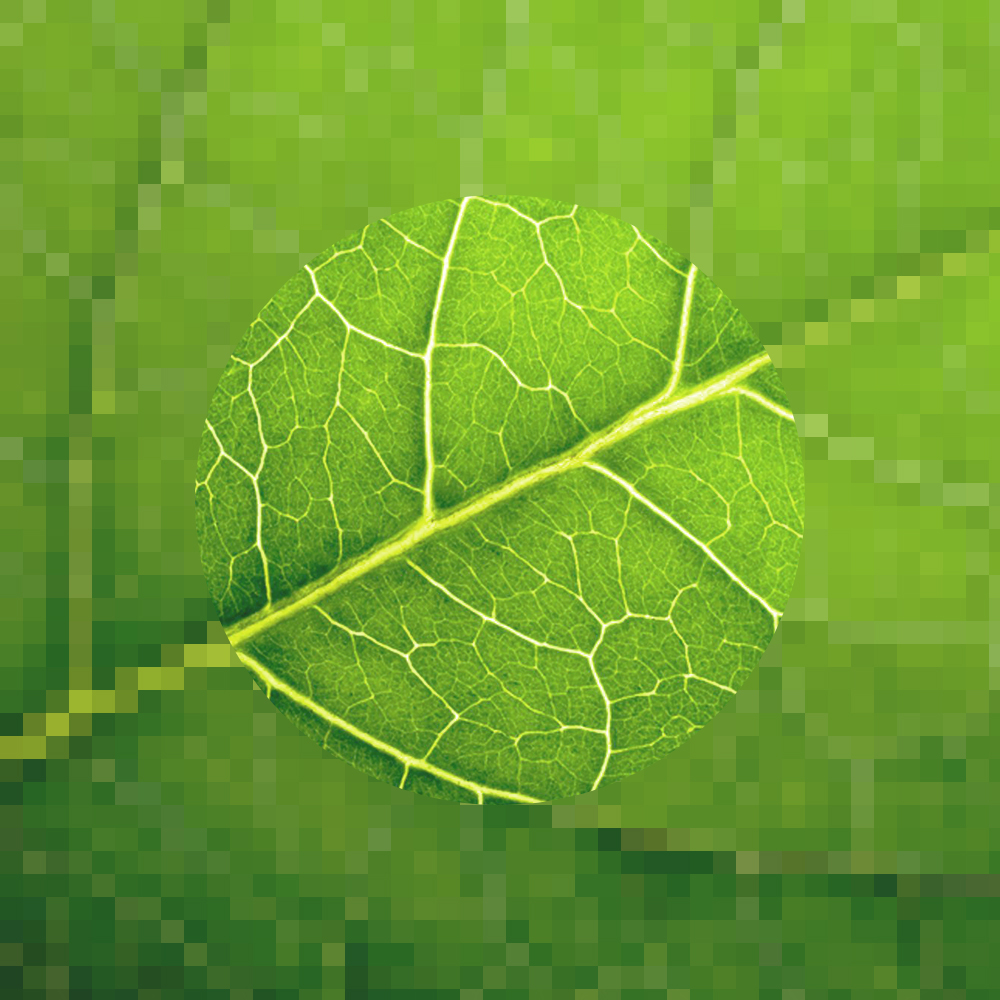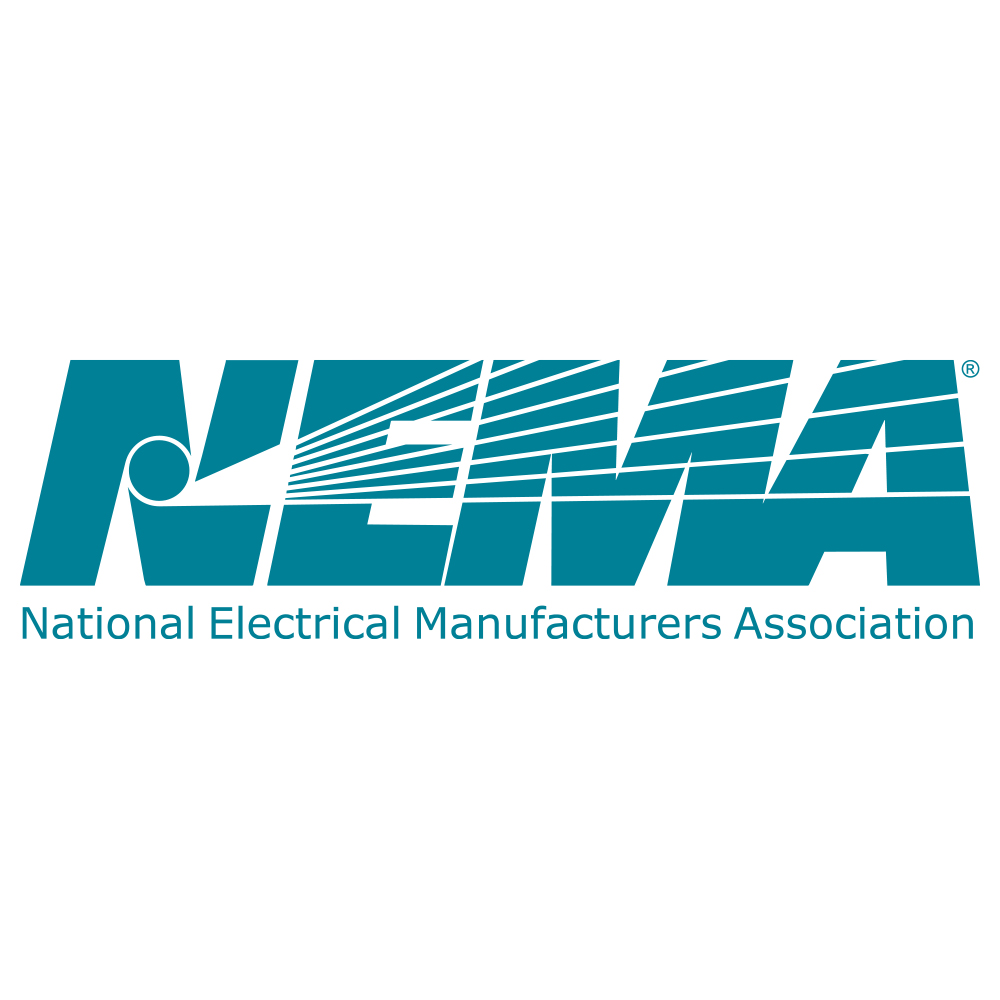 Outstanding NEMA specification
HP (High Performance) and UHP (Ultra High Performance) detectors guarantee high resolution SPECT images with industry standard NEMA measurements
Next to the excellent intrinsic parameters, best system performance is ensured
The correct choice of the collimator ensures the best trade-off between sensitivity and resolution.
Intuitive Acquisition System
The Nucline™ acquisition software ensures intuitive and fast image acquisition workflow in the everyday routine environment
Protocols may be customized while Nucline™ offers default solutions
Pre-defined factory settings for all NM examination types
User interface available from touchscreen and from control room
User friendly software
Unlimited options of advanced functions to customize your system
Parallel workflow during patient scan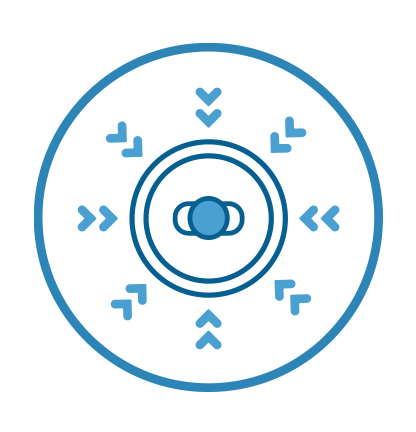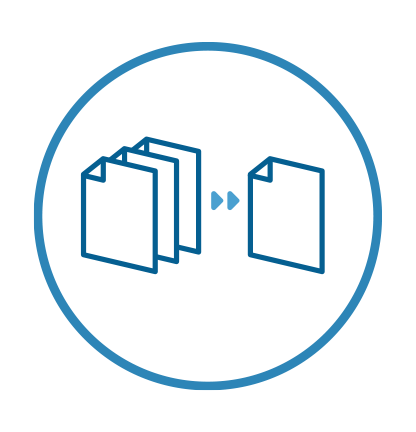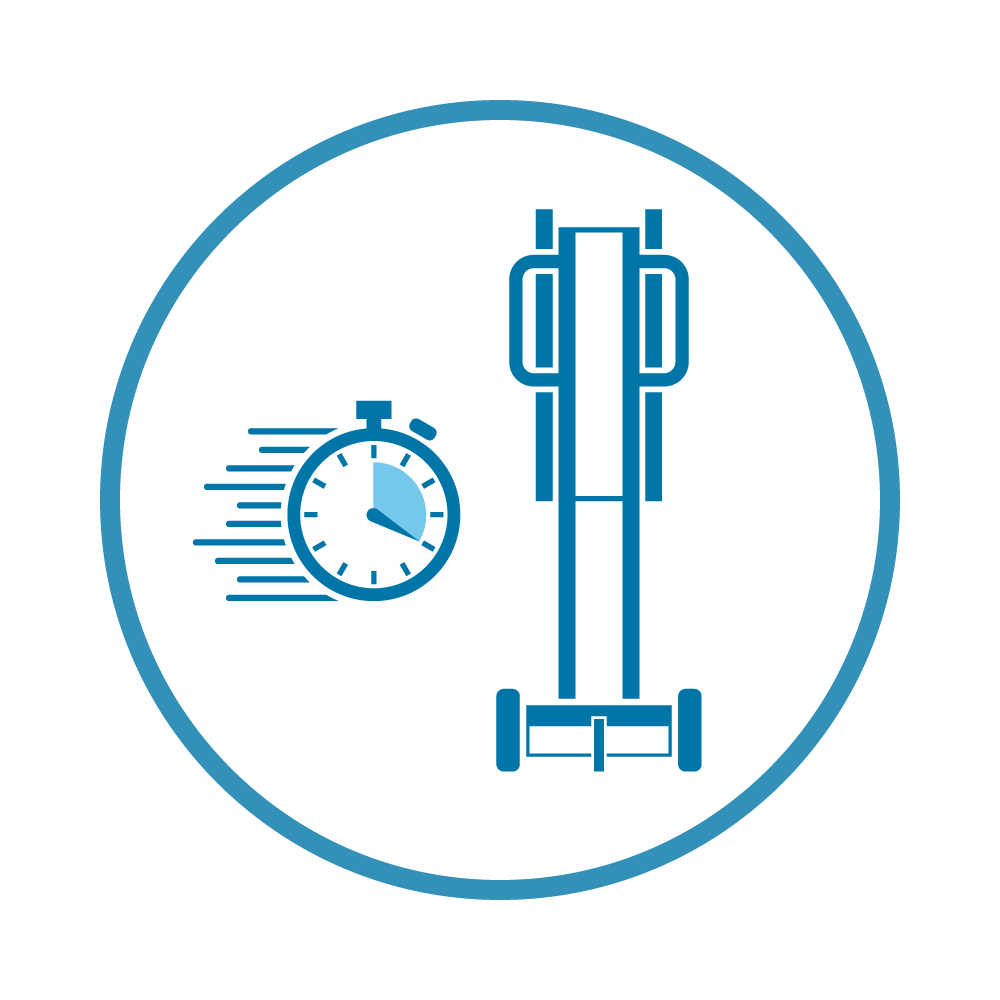 Fast collimator exchange
Software guided, fast dual collimator exchange method in a space saving upright position.
Simultaneous exchange of both collimators, same sequence for all collimator types - even for High Energy
Easy steps for the operator, guided from the Nucline™ acquisition software
Alkalmazások
Whole Body Planar Tectrotyd Scan
Whole body Planar Tectrotyd scans of a 65 years old male patient with Endocrine pancreas carcioma. Multiplex somatostatin receptor expression imaging reveals metastases in liver and bones.
Collimator: LEHR
Radiotracer: Tc99m-Tectrotyd
Applied dose (perfusion): 412 MBq
Acquisition: 13 cm / min 
Uptake time: 1h and 4h after injection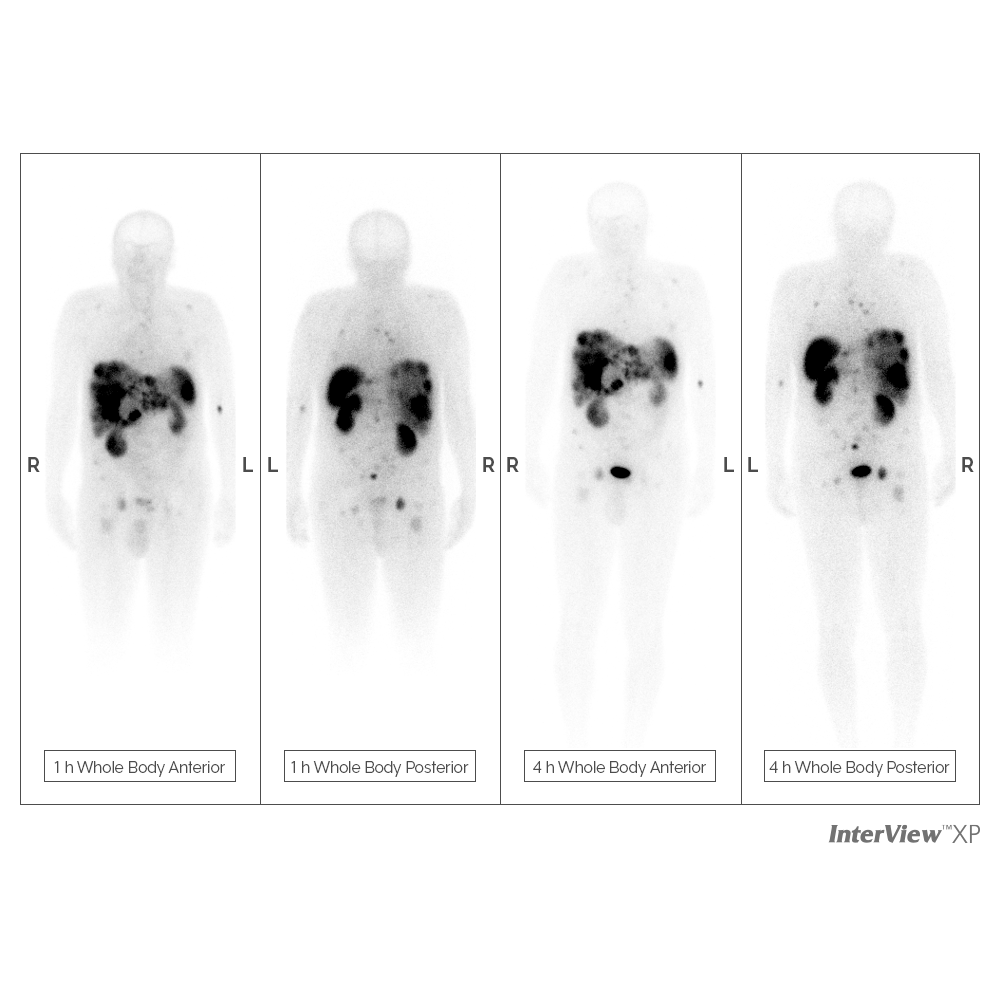 3-phase Bone
47 years old female patient with right knee pain and increased intraarticular liquid. Increased uptake in the right knee in all phase.
Collimator: LEHRHS
Radiotracer: Tc99m-MDP
Applied dose:  579 MBq
Acquisition: Phase I (dynamic in-flow): 2min
                    Phase II (staticblood-pool): 3 min
                    Phase III (WB planar): 15 min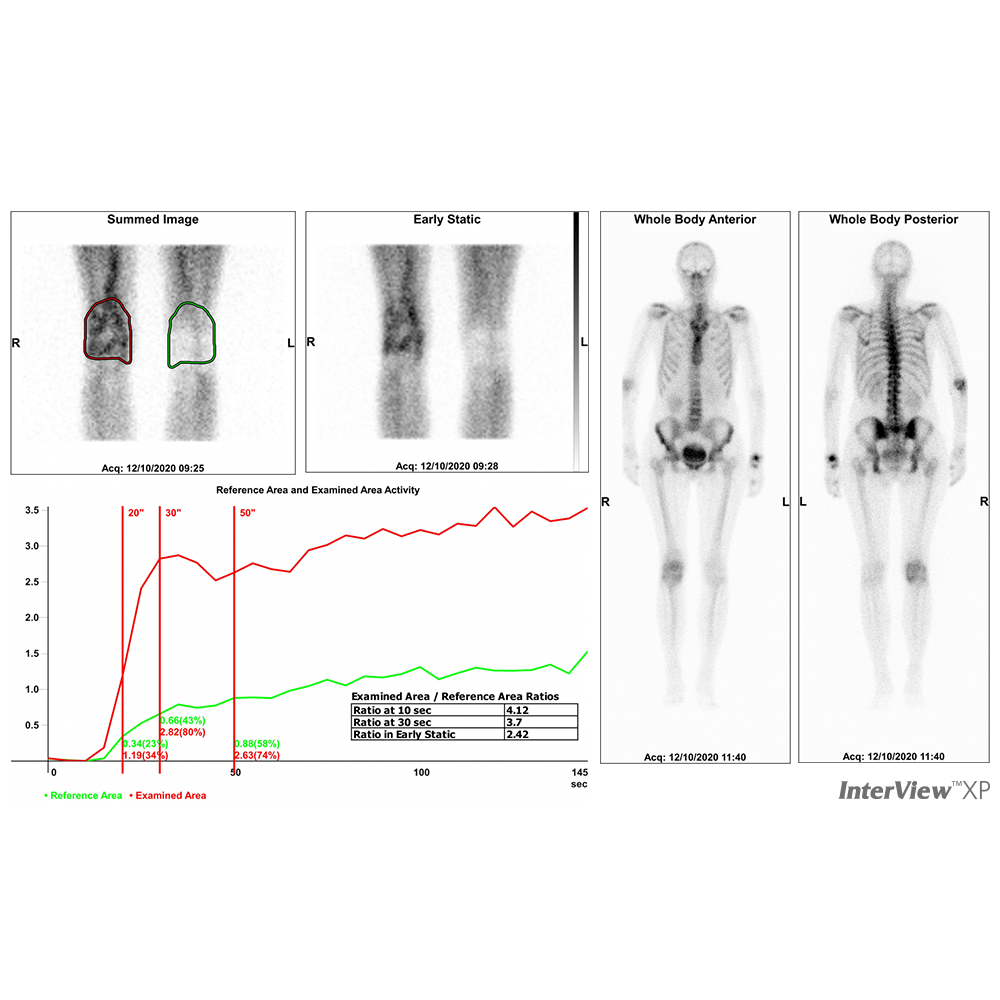 Dynamic Kidney
28 years old male patient applied for kidney transplant. Kidney GFR is  in the healthy range but the right kidney function is slightly decreased. 
Collimator: LEHR
Radiotracer: Tc99m-DTPA
Applied dose: 190 MBq
Acquisition: 60x1 sec perfusion and 116x10sec function multiphase images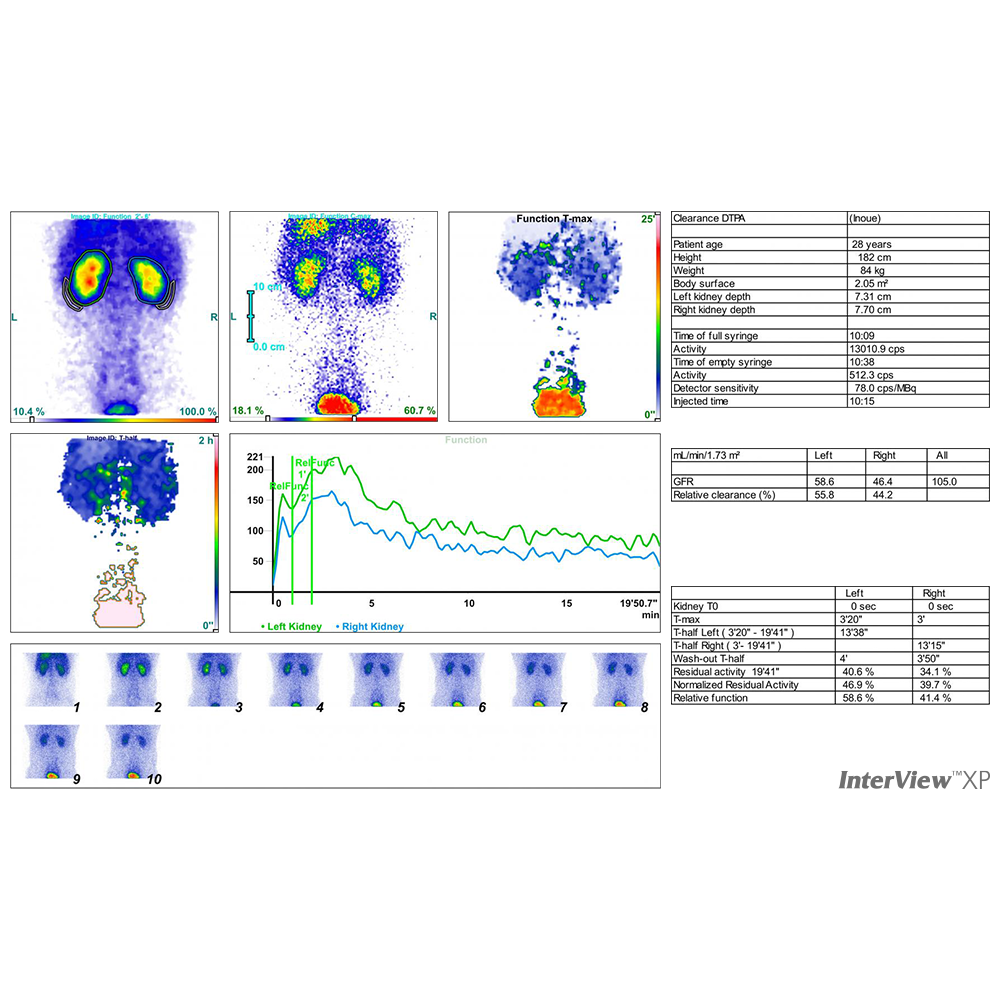 Myocardial perfusion Stress-Rest gated SPECT
Stress/Rest Myocardial Perfusion Imaging (MPI) Study of a 73 years old male patient with fix apical, inferior and infero-lateral perfusion defect.
Radiotracer: 99mTc-MIBI
Applied dose: 300-300 MBq
Protocol: 2 days
Acquisition: gated SPECT, 8 frames
Body-contouring: enabled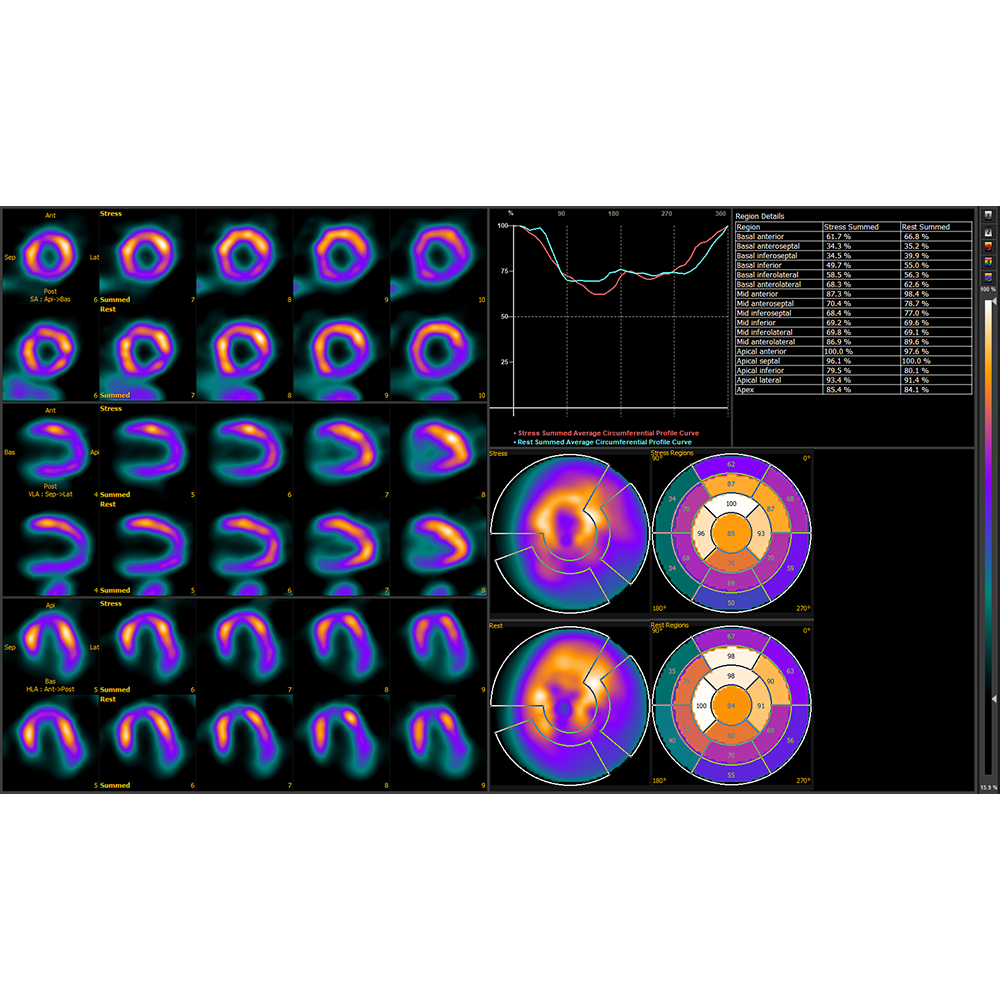 Hand perfusion
Hand perfusion image of a 34 years old patient with microcirculation problems in her both hands and handfingers. Images acquired with external detector configuration. 
Collimator: LEHR
Radiotracer: 99mTc-DTPA
Applied dose: 410 MBq
Acquisition: 60 sec dynamic and 180sec static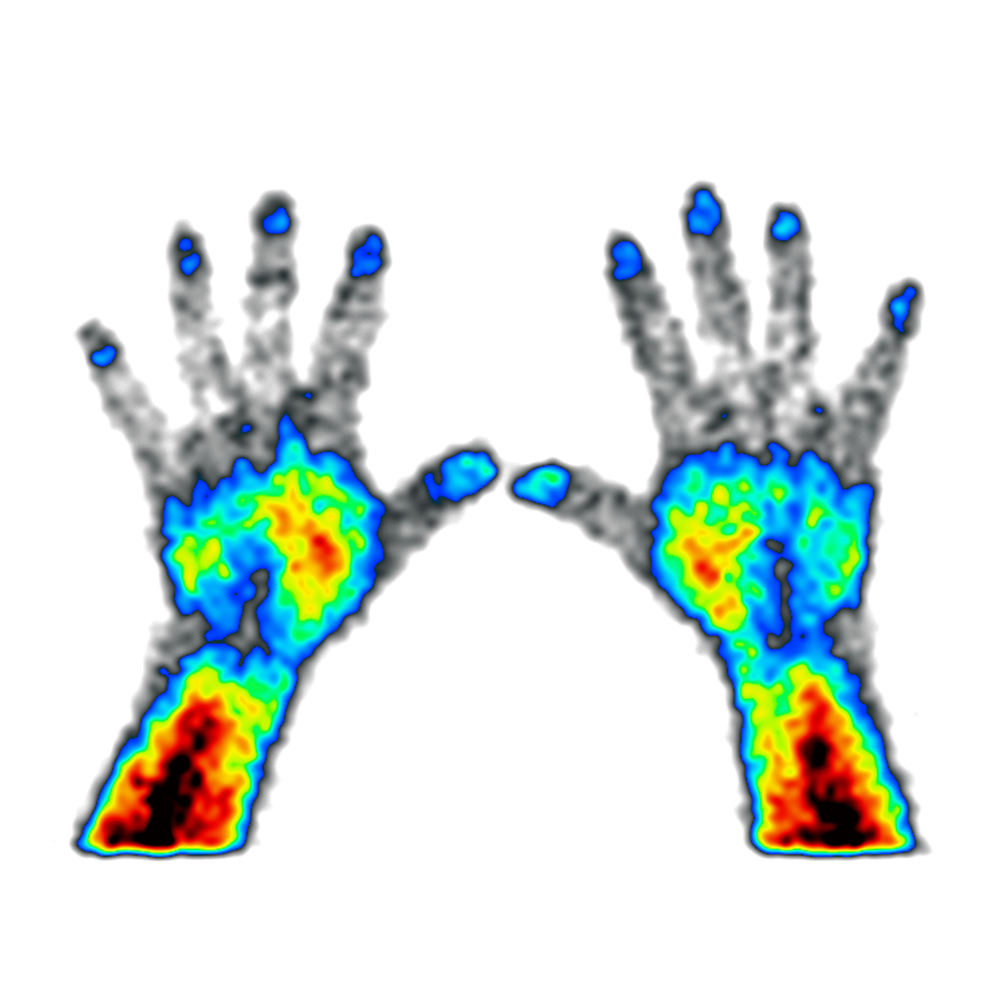 Képek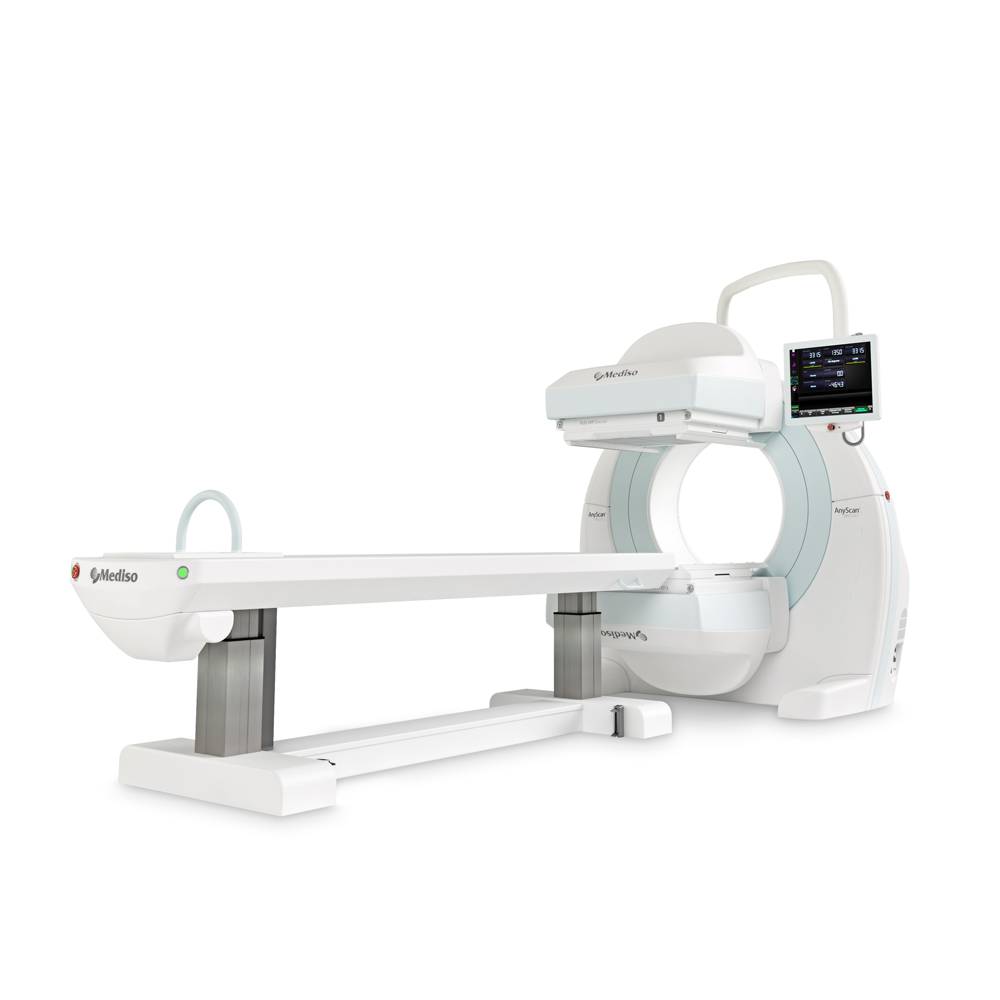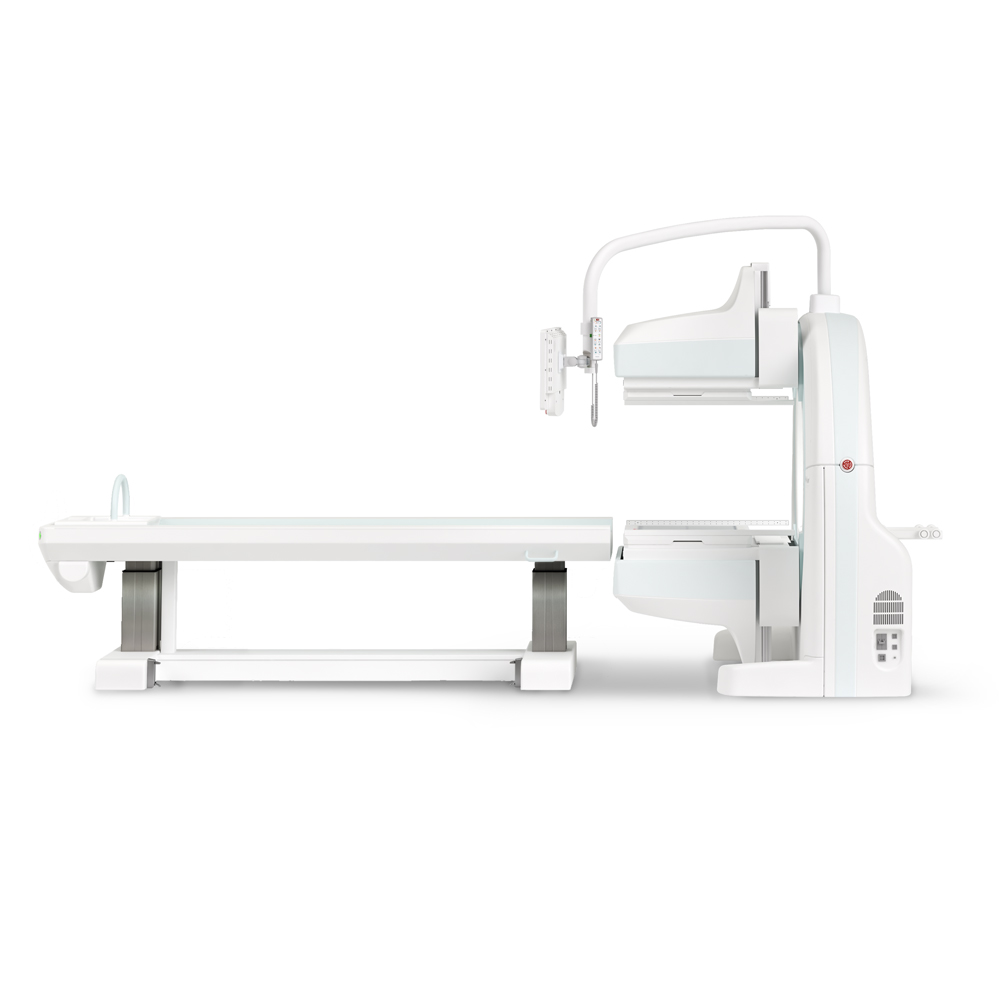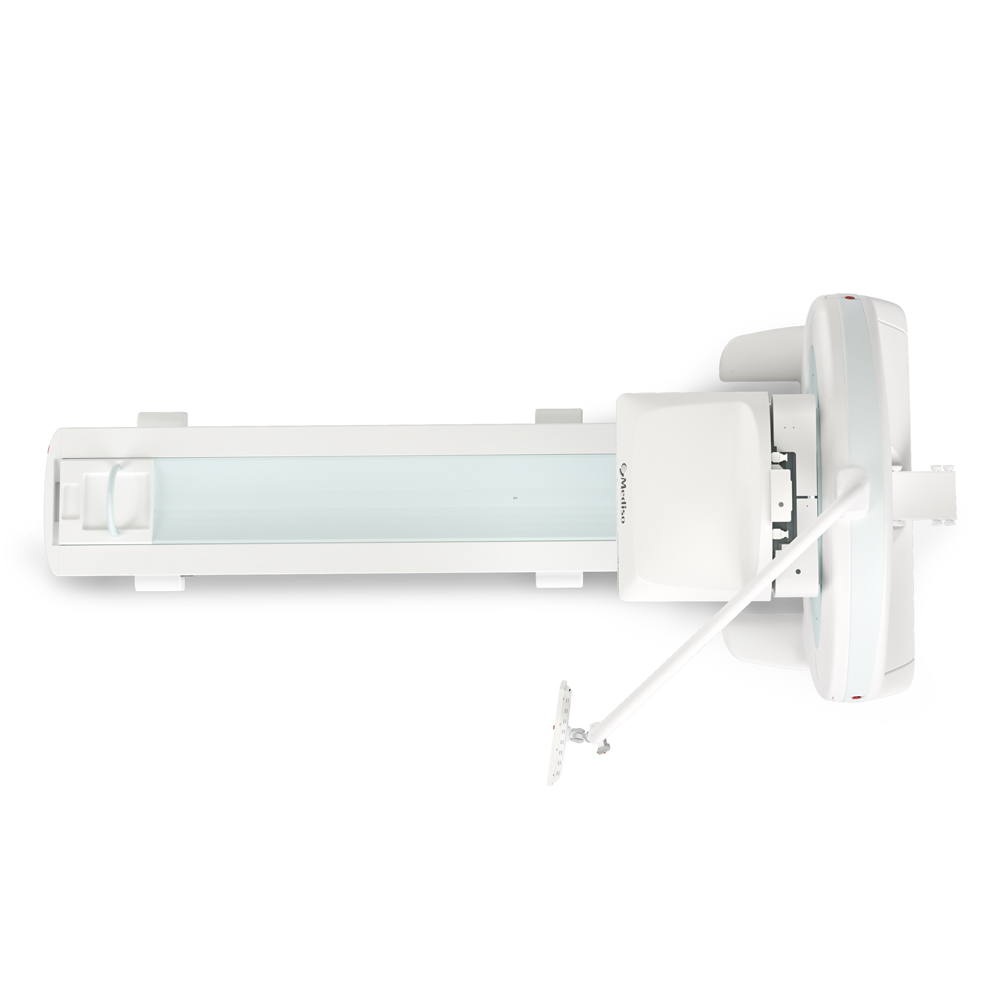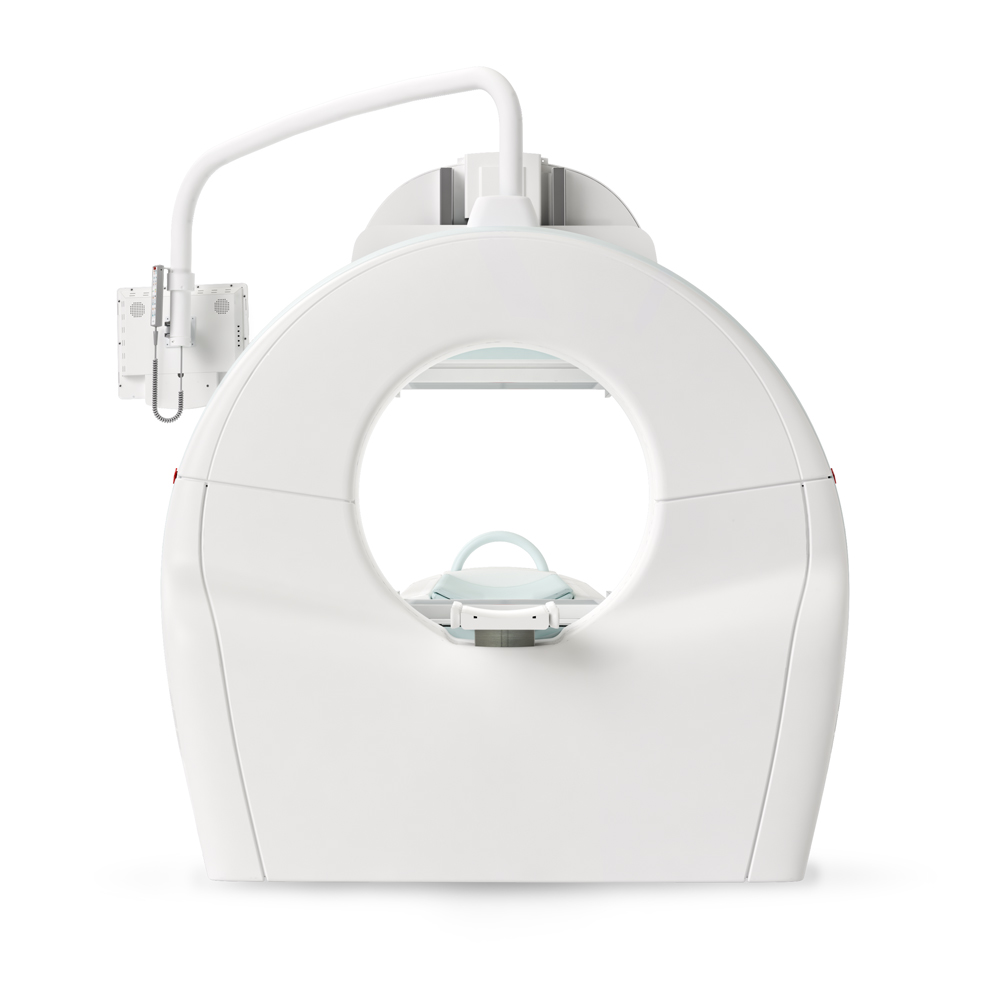 Hogyan segíthetünk Önnek?
További termékinformációkért, vagy támogatásért keresse szakértőinket!
Vegye fel a kapcsolatot